Goodreads helps you keep track of books you want to read.
Start by marking "Enigma (FBI Thriller, #21)" as Want to Read:
Enigma
From New York Times bestselling author Catherine Coulter comes the heart-stopping twenty-first installment in the electrifying FBI Thriller series.

After Agent Dillon Savich stops a crazy man from harming a pregnant woman, the man unexpectedly falls into a coma. Doctors discover a drug in his blood they can't identify, and his only identification is a yellow wristband marke
...more
Published September 12th 2017 by Gallery Books
Other books in the series
Related Articles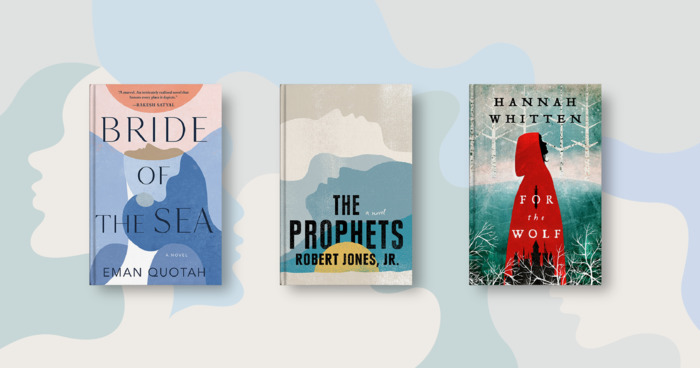 Readers have a lot to look forward to this year! Just feast your eyes upon all of these debut books to check out and emerging authors to...
"Whenever science makes a discovery, the Devil grabs it while the angels are debating the best way to use it. —Alan Valentine"
— 2 likes
"lightly touched a long finger to the side of her head behind her left temple. "You've got only a lump there. The skin isn't broken. Does it hurt? Can you see me clearly?" Elena nodded, said something in French, of all things, and Petrov pulled her against him again and slowly rocked her, his face pressed against her hair. Liam said, "No, I did not kill her, and I am about to bring you your heart's greatest desire. It is you who owes me gratitude. I've decided I want to have enough money to make a difference in my life, but not enough to make you want to hunt me down and cut my throat in my sleep." "And what do you suppose that amount would be, Mr. Hennessey?" "Four million dollars and all the jewelry in the safe-deposit boxes." Petrov never looked away from Elena. "I can get that amount here by morning. I presume you have other demands to assure your safety?" "In the morning, that's fine. Only one more demand. After you've given me the four million, you will have Henley fly me, my money, and Elena to wherever I choose. Elena is for my own safety. We'll fly over to collect what you want—I presume it's whatever is in that metal box from one of the safe-deposit boxes I stole?" "It is. You did not attempt to open the box?" Liam shook his head, remembered too clearly the awful pain in his side from the bullet whenever he moved. Petrov whispered something against Elena's ear, in Russian. "Don't worry, I will let you kill the Irish bastard." She nodded, smiled up at him. Liam didn't like that smile, the sudden pleasure in her dark eyes. What had he told her? It didn't matter, Liam had the Walther. He thought he might go to Morocco. He'd seen movies shot in those vast stretches of barren desert, tribesmen riding camels in their strange clothes. Fez, they called the big town, with its ancient streets and marketplaces. Who cared if the heat could seer off a man's eyebrows? He'd turn up the air conditioning or hire some of those sloe-eyed girls to fan him with palm fronds. Liam looked over at Petrov and Elena again. He was caressing the back of her hand, speaking quietly to her in Russian. Liam called out, "Elena will be staying in this room with me tonight. Anyone tries to come in and she'll be the first to die. Is that understood?" Petrov squeezed Elena's hand, nodded. "Neither I nor Abram will"
— 2 likes
More quotes…