Goodreads helps you keep track of books you want to read.
Start by marking "Depletion and Abundance: Life on the New Home Front" as Want to Read:
Depletion and Abundance: Life on the New Home Front
Why are so few peak oil authors women? There's been much debate about this, and no one has yet arrived at a definitive answer. But whatever the reason, Sharon Astyk has established herself as a true rarity within the peak oil community by virtue of being a woman who has chosen to write about peak oil. The perspective she offers is thus both uncommon and vital.
In Depletion
...more
Published September 1st 2008 by New Society Publishers
Sharon Astyk is a writer, teacher, blogger, and farmer who raises vegetables, poultry and dairy goats with her family in upstate New York. She and her family use 80% less energy and resources than the average American household. Sharon is a member of the Board of Directors of ASPO-USA and the award-winning author of three previous books including Depletion and Abundance and Independence Days.

from
...more
Related Articles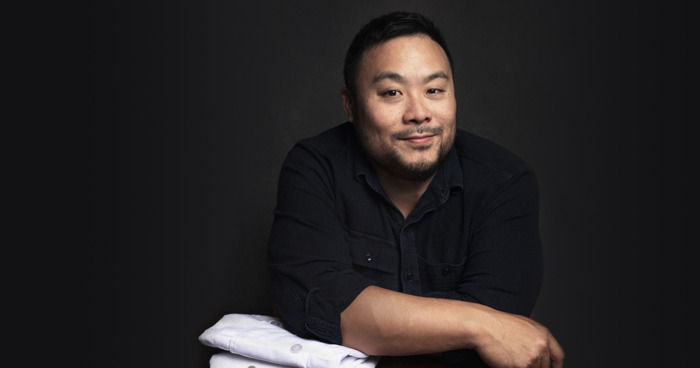 If you follow the world of food, chances are you've heard of David Chang. The founder of the Momofuku restaurant group, Chang is a chef, TV...
"Climate Change is caused by human emissions; it moves faster or slower partly in response to our rate of emissions, but also because of natural "tipping points" that make the planet take things in its own hands. So, for example, during one of the last great climactic shifts, the planet may have gone from being fairly warm to an ice age in less than ten years; and then the ice age may have ended in a single season! These things are very hard to model, but projections for the future that imagine Climate Change will occur in a gradual and orderly fashion are probably wrong."
— 1 likes
"What we all have to avoid is the notion that we can buy our way out of our problems. Instead, the goal is to reduce our costs by extreme frugality. This is psychologically difficult because if there is one great certain confidence in American society it is this: you can buy your way out of almost anything. Other than a few things that will land you in jail even if you are rich, we tend to look for solutions that involve buying things. Having trouble with your marriage? Take a vacation. Pay a counsellor. Don't want to eat pesticides? Buy organic food! Indebted? Buy a book about how to get out. Worried about Peak Oil? Look at all the things there are to buy. Got a crosscut saw and a year's supply of dry milk yet? Don't want to give up driving and flying? We'll sell you some nice carbon offsets."
— 0 likes
More quotes…