Goodreads helps you keep track of books you want to read.
Start by marking "Then Came You (A Bradford Sisters Romance, #0.5)" as Want to Read:
Then Came You
A leather-bound journal. A single father. A woman in pursuit of freedom.

Garner Bradford, heir to the troubled Bradford Shipping empire, doesn't know much about babies. But he's going to have to learn fast because he's just become a single father to his newborn daughter. As he confesses through his journal entries, he's not entirely sure how to keep a newborn alive, whether
...more
Kindle Edition
,
158 pages
Published March 7th 2017 by Becky Wade (first published March 2017)
Other books in the series
Related Articles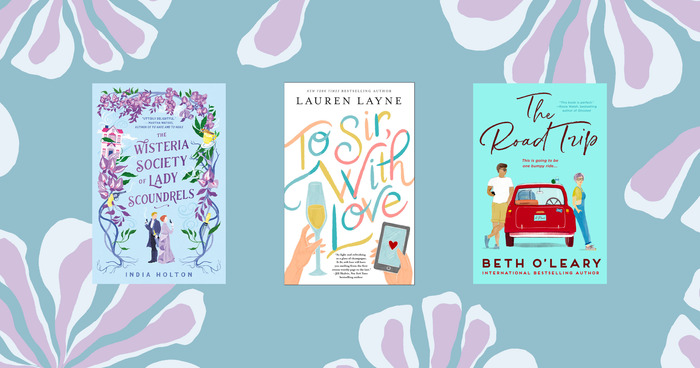 Some people love books. Some people fall in love. And some people love books about falling in love. Every month our team sorts through...
"Every night, I sit in the rocking chair in the nursery when I give Willow her bedtime bottle. Tonight, I burped her halfway through her feeding like always. Then I sat her on my knees facing me and made funny faces. She looked right into my eyes. And she smiled. She's ten weeks old and she just gave me her very first smile. I wish I'd taken a picture. I'm probably supposed to be documenting everything better for her baby book or whatever. She's going to have a terrible baby book. But at least she'll have a father who loves her. Because when she smiled at me tonight, I finally felt it. Love. A rush of love. I was so blown away by it I laughed, which made her smile at me even more. Then I hugged her small body and breathed in the smell of her Johnson's baby shampoo. I could feel her heartbeat. Up until tonight, I was pretty sure Willow didn't like me, and I understood why she didn't. I didn't blame her for resenting the idiot, bumbling guy who started doing for her all the things her gorgeous, familiar mother had done before. But tonight . . . tonight my little girl smiled at me. She gave her very first smile to me because I'm her person now. I'm her daddy and, in her way, I think she might love me, too. When I laid her against the inside of my elbow to feed her the rest of her bottle, her hand made a fist in the fabric of my shirt. She watched me as she drank down her formula. I'm tired and lonely. Parenting is far more difficult than I understood when I was a son and not yet a father. I miss my freedom and my friends and the life I had before Sylvie told me she was pregnant. I miss who I used to be. But tonight my daughter, a tiny girl in pink pajamas, smiled at me. Because I'm her person. Letter"
— 2 likes
"KATHLEEN: I think I'm falling for Garner Bradford. ROSE: What! Hang on a minute. Let me pass the baby to Henry so I can concentrate on this conversation. One sec. Okay. I'm in my bedroom with the door closed. You're falling for Garner Bradford? KATHLEEN: I've been trying hard not to and I've been doing an okay job of it, but the company held one of its family barbecue picnics this afternoon. I went and he was there with his girls and it melted me. Seeing him with them. ROSE: More details, please. KATHLEEN: I was talking with one of the women from accounting when I spotted him getting into the food line with the girls. I excused myself and hurried over because it looked like he could use an extra hand. He can't very well hold three plates at once, right? ROSE: Right. KATHLEEN: I ended up filling his daughter Willow's plate. ROSE: Which one is Willow? KATHLEEN: The older one. She's four. Nora, the younger one, is two. After I carried Willow's plate to their table, Garner was sort of honor-bound to invite me to join them. So I sat down, and when I looked across the table, I saw that Garner had a burger exactly like mine. We both chose the bun with sesame seeds. We both put tomatoes and pickles and grilled onions and ketchup and mustard on ours. ROSE: Let me guess. Neither one of your burgers had lettuce. KATHLEEN: Exactly! No lettuce. ROSE: It sounds like fate. KATHLEEN: That's what I thought. It felt more and more like fate the longer I sat there. Willow is serious and quiet. Nora is sweet and busy. They're gorgeous little girls, Rose. ROSE: I'm sure they are. KATHLEEN: And Garner was wonderful with them. He used a wet wipe to clean their hands. He cut their hot dogs into tiny pieces. He brought their sippy cups out of his bag. He redid Willow's ponytail when it started to sag. The girls look at him like he hung the moon. ROSE: And by the time you finished your lettuce-free hamburger, you were looking at him like he hung the moon, too. KATHLEEN: Yes. ROSE: Mm-hmm. KATHLEEN:"
— 0 likes
More quotes…