Goodreads helps you keep track of books you want to read.
Start by marking "Vow of Thieves (Dance of Thieves, #2)" as Want to Read:
Vow of Thieves
Kazi and Jase have survived, stronger and more in love than ever. Their new life now lies before them―the Ballengers will be outlaws no longer, Tor's Watch will be a kingdom, and the two of them will meet all challenges side by side, together at last.

But an ominous warning mars their journey back, and in their rush to return to Tor's Watch, just outside the fortress walls,
...more
Published August 6th 2019 by Henry Holt
Mary E. Pearson is the NYT bestselling and award-winning author of eleven YA novels and one novella. Her works include the completed trilogy, The Remnant Chronicles, which in a starred review, Publisher's Weekly called "masterfully crafted." Her favorite activities as a child were climbing tall trees imagining she was a hero in some fantastical world, or running along fence tops and roofs pretendi
...more
Other books in the series
Related Articles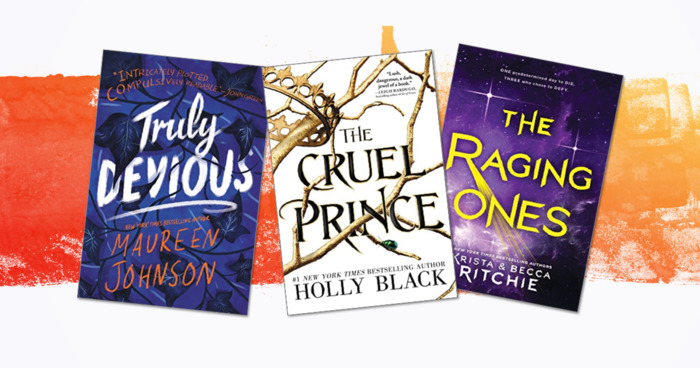 When it comes to irresistible series, the YA world has you covered. There's no shortage of heroic teens ready to rebel...
"Kazi of Brightmist...you are the love I didn't know I needed.
You are the hand pulling me through the wilderness,
The sun warming my face.
You make me stronger, smarter, wiser.
You are the compass that makes me a better man.
With you by my side, no challenge will be too great.
I vow to honor you, Kazi, and do all I can to be worthy of your love.
I will never stumble in my devotion to you, and I vow to keep you safe always.
My family is now your family, and your family, mine.
You have not stolen my heart, but I give it freely,
And in the presence of these witnesses, I take you to be my wife."

He squeezed my hand. His brown eyes danced, just as they had the first time he spoke those vows to me. It was my turn now. I took a deep breath. Were any words enough? But I said the ones closest to my heart, the ones I had said in the wilderness and repeated almost daily when I lay in a dark cell, uncertain where he was but needing to believe I would see him again.

"I love you, Jase Ballenger, and I will for all my days. You have brought me fullness where there was only hunger,
You have given me a universe of stars and stories,
Where there was emptiness.
You've unlocked a part of me I was afraid to believe in,
And made the magic of wish stalks come true.
I vow to care for you, to protect you and everything that is yours.
Your home is now my home, your family, my family.
I will stand by you as a partner in all things.
With you by my side, I will never lack for joy.
I know life is full of twists and turns, and sometimes loss, but whatever paths we go down, I want every step to be with you.
I want to grow old with you, Jase.
Every one of my tomorrows is yours,
And in the presence of these witnesses, I take you to be my husband."
— 10 likes
"Waiting for someone else to write your history was no way to live. Sometimes it was only a certain way to die."
— 9 likes
More quotes…