Jump to ratings and reviews
"Who knew a bad boy could mend a broken heart?"

What does a girl do after she discovers her fiancé is a cheating bastard?

In my case, I performed the ritual implosion of all scorned women. I drowned my sorrows in cases of white wine, wallowed in gallons of ice cream, and ignited a bonfire to burn away every damn remnant of his existence. Six months later, the only result was a permanent impression of my ass on the couch.

Adventure Dating my friends dared.
A new and exciting opportunity they said.

I thought they were crazy, but I'm not one to back down from a challenge, so I signed up for the entire four-week deal.
That's where I saw HIM. Lucas Cummings. He isn't the classic rich boy I usually end up with. The one whose idea of working up a sweat is waiting for his margarita to be served beachside. Nope. He's a rough and tough bad boy that all fathers warn their daughters about. You know the type. Cocky swagger, chiseled jaw—the 'V'.

SOLD, I said to myself, until I discovered he was so much more than just a BOXER.

Left Hook.
Right to the heart.

This is a standalone book in The Modern Love World. You do not need to read book one, The Bartender, in order to read The Boxer.


Note: Previously title "The Boxer". Same great book with a fresh new look!
264 pages, Kindle Edition
First published March 1, 2017
---
---
About the author
Piper Rayne is a USA Today Bestselling author duo. Our goal is to bring you romance stories that have "Heartwarming Humor With a Side of Sizzle" (okay...you caught us, that's our tagline). A little about us... We both have kindle's full of one-clickable books. We're both married to husbands who drive us to drink. We're both chauffeurs to our kids. Most of all, we love hot heroes and quirky heroines that make us laugh, and we hope you do, too.

Amazon: http://amzn.to/2h5oycP
Facebook: http://bit.ly/2w1WDQe
Instagram: http://bit.ly/2wJhFnG
Pinterest: http://bit.ly/2BJj7ZB
Bookbub: http://bit.ly/2g95QRB
Website: www.piperrayne.com

Join our newsletter and get 5 FREE BOOKS!
http://bit.ly/2tsNcpP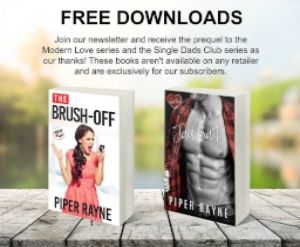 Our Books: We do things in 3's. Three best friends. Three hot heroes. Three HEA's.

Modern Love: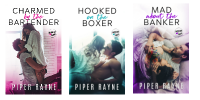 Single Dads Club: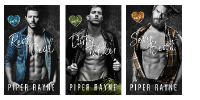 Dirty Truth: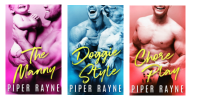 Bedroom Games: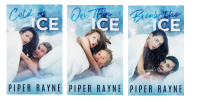 ---
---
Community Reviews
Displaying 1 - 30 of 399 reviews
Displaying 1 - 30 of 399 reviews
Can't find what you're looking for?
Get help and learn more about the design.