Goodreads helps you keep track of books you want to read.
Start by marking "Kill Creek" as Want to Read:
Kill Creek
At the end of a dark prairie road, nearly forgotten in the Kansas countryside, is the Finch House. For years it has remained empty, overgrown, abandoned. Soon the door will be opened for the first time in decades. But something is waiting, lurking in the shadows, anxious to meet its new guests…

When best-selling horror author Sam McGarver is invited to spend Halloween night
...more
Published October 31st 2017 by Inkshares
Scott Thomas is the Stoker-nominated author of Kill Creek, which was selected by the American Library Association's reader committee as the top horror book of 2017. Originally from Coffeyville, Kansas, Scott attended the University of Kansas where he earned degrees in English and Film. He has written TV movies and teleplays for various networks including Netflix, Syfy, MTV, VH1, the CW, Disney Cha
...more
Articles featuring this book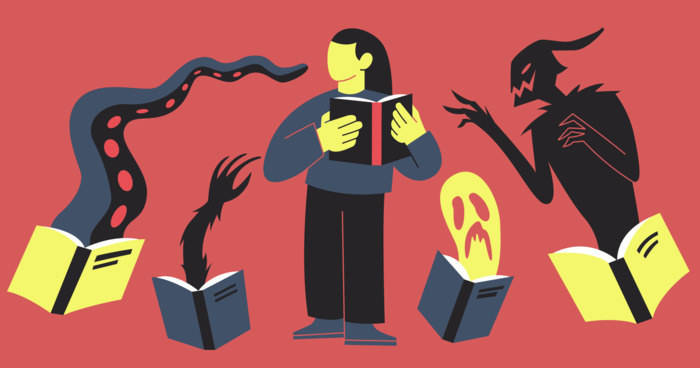 For as long as people have been telling stories, we've spun tales of the monsters and nightmares that lurk in the shadows of our imaginations....
"He was not above calling a book unreadable. But their literary merit wasn't important at this moment. They were words strung together to represent the firing of neurons and the transferring of information through synapses. They were human minds set into paper, and Sebastian loved every single one of them, even the ones he found disposable."
— 4 likes
"Sebastian ran a finger over the spines of the books on the shelf. It did not matter to him what the titles were. They were books. They were filled with thoughts. Their relevance was debatable; he was sure some were exceptional while others were the works of lesser minds. He was not above calling a book unreadable. But their literary merit wasn't important at this moment. They were words strung together to represent the firing of neurons and the transferring of information through synapses. They were human minds set into paper, and Sebastian loved every single one of them, even the ones he found disposable."
— 4 likes
More quotes…