Goodreads helps you keep track of books you want to read.
Start by marking "Baby Maker (It Takes Two, #1)" as Want to Read:
Baby Maker
Stella Donovan's biological clock is a ticking time bomb.

The successful financial manager has spent her adult life building a career and neglecting her personal life. Problem is, she doesn't believe in marriage. Not after watching her mother be treated like garbage by her father. Nope, marriage is not for her. All she wants is a baby. All she needs is a man to agree to her
...more
Published February 20th 2018 by P. Dangelico (first published February 17th 2018)
Other books in the series
Related Articles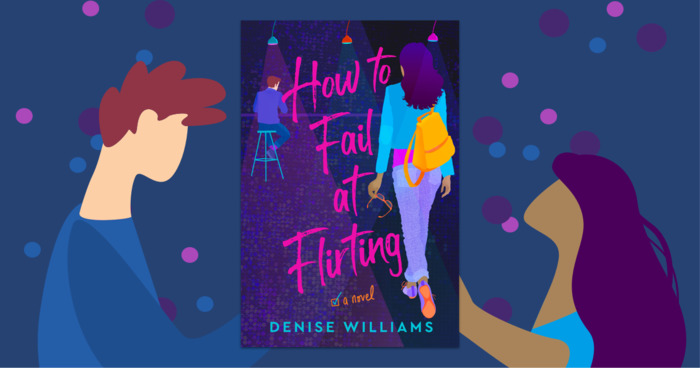 As an administrator in Student Affairs at Iowa State University, Denise Williams' life on campus has not only distracted her from the "abnormal...
"I will always keep you safe. Even on the days you hate me and wish you never met me…I'll be here."
— 0 likes
"I'm taking a shower," he announces, not sparing me a glance as he moves past me and into the bathroom.

This is way above my pay grade. I don't possess the necessary training to make sense of this behavior.

Twenty minutes later, I'm tucked into the cozy bed, reading glasses on, Delia's latest manuscript on Dane's iPad when he steps out of the bathroom.

Aaaand I instantly turn into Joan of Arc, burned at the stake. Except the heat doesn't start at my feet. Noooo. It starts between my legs and spreads forth. By the time it reaches my face, there's a veil of sweat above my lips. Not attractive.

A wall of finely sculpted flesh walks further into the room with only a scrap of towel to hide the extra good parts. There's so much razzle dazzle to take in my mind locks onto one area. His abdominal muscles.

Mother of gee oh dee, what kind of torture must one endure to get those? So cut they don't even look real. Mentally, I'm poking them with my index finger to see if they poke back.

Until something intrudes in the periphery of my vision. South of these spectacular ab muscles, the towel wrapped around his waist starts to rise. That's when I hear a snapping of fingers. A large hand immediately comes into view and more snapping of fingers.

"Eyes up, Shorty. Or you'll get more of a show than you bargained for."

My gaze makes a swift trip back up to his face. His mouth is twisted in a grimace and his eyebrow arched.

He's not happy I was looking…whatever. "Don't look so scared. I pinky promise not to molest you."

His eyes widen while his lips thin. "You know what, it's still early. I'm gonna get a workout in. I'll be back later."

A workout? At 9 p.m.?

He doesn't even wait for me to respond. He grabs his clothes in a hurry, and a moment later he's gone. I know I don't have a ton of experience with men but this can't be normal behavior. This has got to be far from normal behavior."
— 0 likes
More quotes…