Goodreads helps you keep track of books you want to read.
Start by marking "Fatu-Hiva: Back to Nature" as Want to Read:
Fatu-Hiva: Back to Nature
A young Heyerdahl spent 1936 with his bride, Liv, on Fatu-Hiva in the Marquesas Islands. They wanted to escape civilization & live strictly according to nature. Without medical supplies, they came within inches of losing their lives, but they also found the serenity they were seeking. They built a bamboo cabin & lived off the land, struggling against myriad diseases. They
...more
Published January 28th 1992 by Buccaneer Books (first published 1938)
See also ثور هايردال.

Thor Heyerdahl (October 6, 1914, Larvik, Norway – April 18, 2002, Colla Micheri, Italy) was a Norwegian ethnographer and adventurer with a scientific background in zoology and geography. Heyerdahl became notable for his Kon-Tiki expedition, in which he sailed 4,300 miles (8,000 km) by raft from South America to the Tuamotu Islands. All his legendary expeditions are shown in th
...more
News & Interviews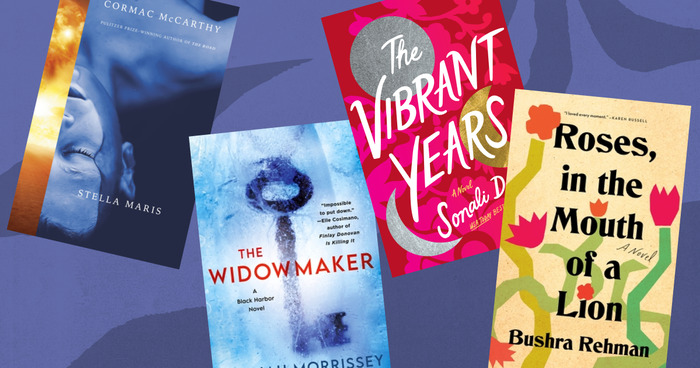 It's hard to believe the year 2022 is already coming to an end. That went fast, didn't it? Still, there's just enough time to wedge in a...
"ჩვენ გვინდა პროვრესი წარმოვიდგინოთ როგორც თანამედროვე ადამიანის ბრძოლა იმისათვის, რათა უმრავლესობამ მიიღოს კარგი საჭმელი, თბილი ჩასაცმელი, ფართო ბინა, რათა გავაუმჯობესოთ ავადმყოფობის სამედიცინო მომსახურება, ავიცილოთ ომის საშიშროება, შევამციროთ დანაშაულებები და კორუფცია, ახალგაზრდებს და მოხუცებს შევუქმნათ უფრო ბედნიერი ცხოვრება. მაგრამ პროგრესს კიდევ ბევრ სხვა რაიმეს უწოდებენ... იხვეწება იარაღი, რათა უფრო მეტი ადამიანი მოკლას უფრო დიდ მანძილზე, - პროგრესია. პატარა კაცუნა გოლიათად იწცევა, საკმარისია მანდ ღილაკს თითი დააჭიროს, რომ დედამიწა ნაკუწ0ნაკუწ დაიშალოს, - პროგრესია. რიგითი ადამიანი გადაეჩვია ფიქრს იმიტომ, რომ სხვები აჩვენებენ, რა მოხდება თუკი ის გაატკაცუნებს რუმბლერს ან გადაატრიალებს მქნევარას, - პროგრესია. სპეციალიზაციამ ისეთ ხარისხს მიაღწია, რომ ერთმა ადამიანმა იცის თითქმის ყველაფერი თითქმის არაფერზე, - პროგრესია. ადამიანები თავს იმტვრევენ თავისუფალი დროის პრობლემაზე, - პროგრესია. სიანმდვილე იმდენად მოსაწყენი ხდება, რომ მისგან თავის დასახსნელად ვსხედვართ და თვალებდაჭყეტილი ვუყურებთ გასართობს, რომელსაც ანთებული ყუთი გვაწვდის, - პროგრესია. ვიგონებთ აბებს, რათა განვკურნოთ სხვა აბებით გამოწვეული დაავადებები, - ესეც პროგრესია. და როდესაც საავადმყოფოები სოკოებივით იზრდება, ეს იმიტომ რომ ჩვენი თავები გადატვირთულია, ხოლო სხეული განუვითარებელი, იმიტომ, რომ გულები დაცარიელებული გვაქვს და ნაწლავები სავსე იმითი, რაც რეკლამამ მოგვაწოდა. და როდესაც გლეხი ზურგს აქცევს თოხს, მეთევზე კი ბადეს, რომ ერთმანეთს კოვეიერთან შეხვდნენ, ეს იმიტომ , რომ მინდვრის ადგილზე შენდება საწარმო. რომელიც მდინარეს კლოაკად აქცევს; და როდესაც ქალაქები ფართოვდება, ხოლო ტყეები და ველები ხმება სიე, რომ სულ უფრო მეტი ადამიენი სულ უფრო მეტ დროს ატარებს მეტროსა და საავტომობილო საცობებში, დღისით კი ნეონის ლამპების ანთება გვიხდება იმიტომ, რომ სახლები ცას ებჯინება, მამაკაცები და ქალები კი მომწყვდეული არიან ქვის ვიწრობებში, ხმარუსა და ტრუსის სუნში; და როდესაც ბავშვს ტროტუარი ველს უცვლის, როდესაც ყვავილების სურნელებას და შორეული მთების პანორამას კონდიციონერი და მეზობელი სახლის ფასადი ცვლის; იჭრება ასწლოვანი მუხა, რათა საგზაო ნიშანი დაიდგას - პროგრესია..."
— 4 likes
"საკმარისი მორების ტივით ან პაპირუსის ნავით გაცურო ერთი კონტინენტიდან და რამდენიმე კვირის შემდეგ მიადგე მეორეს, რათა გონებით მიწვდე იმას, რაც კოსმოსიდან დაინახეს ასტრონავტებმა: ოკეანე მხოლოდ და მხოლოდ ტბაა, მისი უკიდეგანობა - მხედველობითი ცთომილება."
— 4 likes
More quotes…