Goodreads helps you keep track of books you want to read.
Start by marking "Before Girl (Vital Signs, #1)" as Want to Read:
Before Girl
She's the girl next door. He's the guy who's loved her from afar.
They're in for an unexpected tumble into love.

She'll juggle your balls.
For Stella Allesandro, chaos is good. She's a rising star at a leading sports publicity firm. She's known throughout the industry as the jock whisperer—the one who can tame the baddest of the bad boys in professional sports without losing
...more
Published November 13th 2018 (first published November 12th 2018)
Kate Canterbary doesn't have it all figured out, but this is what she knows for sure: spicy-ass salsa and tequila solve most problems, living on the ocean--Pacific or Atlantic--is the closest place to perfection, and writing smart, smutty stories is a better than any amount of chocolate. She started out reporting for an indie arts and entertainment newspaper back when people still read newspapers,
...more
Other books in the series
Related Articles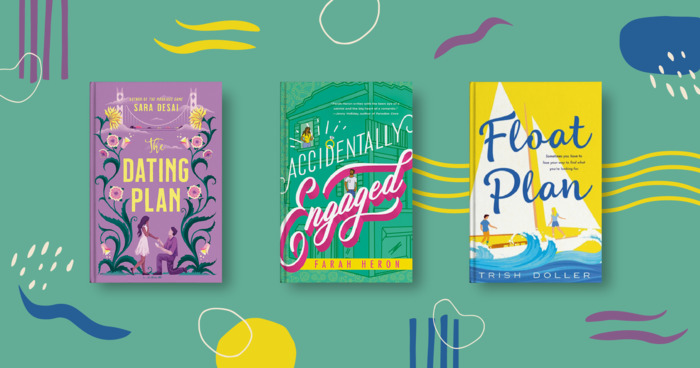 Some people love books. Some people fall in love. And some people fall in love with books about falling in love. Every month our team...
"Okay, let's start over." I reached across the table, my hand outstretched. "I'm Stella Allesandro and I zone all the way out on my morning walks. I blame *NSYNC."
Cal laughed, but he didn't release my hand. "I'm Cal Hartshorn and I approach women by mowing them down to see if they like being underneath me."
A shocked laugh burst from my lips and I felt heat rising to my cheeks but I couldn't focus on the obvious innuendo he offered when there was more curious business at hand.
"Hold it right there," I said, leaning closer to peer at him.
"You can hold it anywhere you want it," he murmured.
"I'm sure." I held up a finger as my shoulders shook with silent laughter. "You keep them coming, Cal Hartshorn."
"I keep them coming like you wouldn't believe, Stella Allesandro," he replied. "Like you would not believe."
Laughing, I said, "Stop being obscene for a minute."
He had the balls to pull an appalled face. As if I was the one with all the bawdy comments here. "Obscene? I'm not obscene at all."
"You hide behind all your shy-boy awkwards but you're filthy."
— 0 likes
"I'm not really a flowers-and-proper-dates girl," I said, fully aware of his thigh muscles
tightening under my hand. "I'm more of a burgers-and-football girl, to be honest. Baseball or hockey since we're in the off-season. Basketball too. Burgers, sports, nothing proper. I'm not proper."
Cal rested his forehead on my shoulder with a quiet groan. That sound, it was more intimate than a kiss. It belonged to private spaces where no one else could listen in. But we'd already forgotten about the rest of the world. We were alone here, me and Cal, and I wasn't smitten. I wasn't lovestruck. "Marry me, Stella. Marry me and bear my children."
His hand skated up my arm and over my shoulder to cup my face, and just like that, I was kissing a man I'd met an hour ago."
— 0 likes
More quotes…