Goodreads helps you keep track of books you want to read.
Start by marking "شيفرة بلال" as Want to Read:
شيفرة بلال
أن تتأثر بقصة بلال بن رباح شيء ، ولكن أن تتغير حياتك كلها بسبب ذلك شيء آخر تماما..
وأن يحدث ذلك في مجتمع عربي مسلم شيء ، ولكن أن يحدث في نيويورك؟!!
رغم غرابته فهذا ما حدث...قصة بلال بن رباح تغير مسار حياة أشخاص يعيشون في نيويورك ، حياة بعيدة تماما عن أي تغيير وبالذات عن تغيير يأتي من قصة رجل مات قبل أكثر من ألف عام.
لكن، ذات يوم ..يصل إيميل لأحدهم..، ويتغير كل شيء...
هذه الروا
...more
أحمد خيري العمري باحث مهتم بفكر النهضة المستمدة من الثوابت القرآنية ولد في بغداد عام 1970 لأسرة موصلية الجذور تخرَّج من كلية طب الأسنان جامعة بغداد عام 1993 متزوِّج وله من الأولاد "زين العابدين"، "آمنة"، "أروى" و"لميس" أصدر كتابه الأول البوصلة القرآنية في عام 2003 له الآن ستة عشر عنوانًا مطبوعًا غير المقالات المنشورة.
صفحته على الفيس بوك:
www.facebook.com/Ahmed.Khairi.Alomari
...more
Related Articles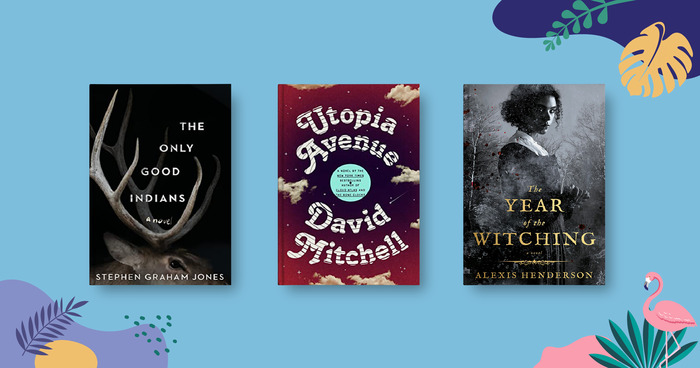 The must-read summer beach book is a kind of American tradition. The crash of the waves. The glare of the sun. The sand in the pages. Is t...
"ربما ليس من واجب الإيمان أن يجعلنا ننتصر أو نتحرر أو حتى ننهي مشاكلنا.. لكن يمكن أن يجعلنا نصمد خلالها.. لا ننهار.."
— 29 likes
"كانوا إحراراً لكنهم كانوا ضعفاء، الحرية ليست كل شيء، فهناك مستويات مختلفة من العبودية، وبطريقة ما فأن الضعف كان مستوى من مستويات العبودية"
— 18 likes
More quotes…