Goodreads helps you keep track of books you want to read.
Start by marking "The Hidden School: Return of the Peaceful Warrior" as Want to Read:
The Hidden School: Return of the Peaceful Warrior
The Hidden School reveals a book within a book, a quest within a quest, and a bridge between worlds.

In the long-awaited conclusion to the international bestselling Peaceful Warrior saga, Dan Millman takes readers on an epic spiritual quest across the world as he searches for the link between everyday life and transcendent possibility.

Continuing his journey from Way of the
...more
Published June 6th 2017 by Gallery Books
Dan Millman is a former world champion athlete, university coach, martial arts instructor, and college professor.

After an intensive, twenty-year spiritual quest, Dan's teaching found its form as the Peaceful Warrior's Way, expressed fully in his books and lectures. His work continues to evolve over time, to meet the needs of a changing world.

--from the author's website
...more
Related Articles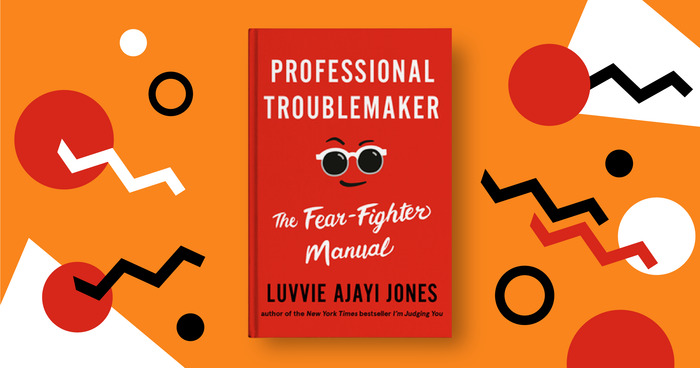 Luvvie Ajayi Jones—author, cultural critic, digital entrepreneur—might be best described as a professional truthteller. Her crazily popular...
"Paradox is any self-contradictory proposition that, when investigated, may prove to be well-founded or true. Once understood, it opens the gateway to higher wisdom. But how can contradictory principles both be true? As the Buddhist Riddle of Five Truths puts it: "It is right. It is wrong. It is both right and wrong. It is neither right nor wrong. All exist simultaneously." Charles Dickens expressed the paradox of his era, equally true today, when he wrote, "It was the best of times, it was the worst of times, it was the age of wisdom, it was the age of foolishness," going on to describe that time as one of belief and incredulity, light and darkness, hope and despair. Two opposing statements can each be true depending on the observer: it's true that spiders are merciless killers from the viewpoint of tiny insects caught in their webs—but for most humans, nearly all spiders are harmless creatures. A story of the Sufi sage Mullah Nasruddin expresses the nature of paradox when he's asked to arbitrate between two men with opposing views. Hearing the first man, he remarks, "You're right." When he hears the second man, he also says, "You're right." When a bystander points out, "They can't both be right," the mullah scratches his head and says, "You're right." Let's go deeper and consider four central sets of paradoxical truths: * Time is real. It moves from past to present to future. * There is no time, no past, no future—only the eternal present. * You possess free will and can thus take responsibility for your choices. * Free will is an illusion—your choices are influenced, even predetermined, by all that preceded them. * You are, or possess, a separate inner self existing within a body. * No separation exists—you are a part of the same Consciousness shining through billions of eyes. * Death is an inevitable reality you'll meet at the end of life. * The death of the inner self is an illusion. Life is eternal. Must you choose one assertion and reject the other? Or is there a way to meaningfully resolve and even reconcile such apparent contradictions?"
— 1 likes
"Humor, in its highest sense, transcends the momentary tension release of laughter, and expands into a profound sense of ease and a relaxed approach to life's occasional challenges, large or small. When you view your world through this lens of transcendent humor, as if from a distant peak, you discover that life is a game you can play as if it matters— with a peaceful heart and a warrior's spirit. You can remain engaged with the world but also rise above it, looking beyond your personal dramas."
— 1 likes
More quotes…