Goodreads helps you keep track of books you want to read.
Start by marking "A Semi-Definitive List of Worst Nightmares" as Want to Read:
A Semi-Definitive List of Worst Nightmares
Ever since Esther Solar's grandfather met Death, her entire family has been doomed to suffer one great fear in their lifetime—a fear that will eventually lead each and every one of them to their graves. Take Esther's father, for instance: He's an agoraphobe who hasn't left the basement in six years. Then there's her twin brother, Eugene, whose fear of the dark goes far bey
...more
Published September 5th 2017 by G.P. Putnam's Sons Books for Young Readers
Hello. It's me.

I am Krystal Sutherland, writer of books. Or, more specifically, I am the writer of one lonely book, OUR CHEMICAL HEARTS, which is being published in September 2016 by Penguin in the US and ANZ, and Hot Key in the UK.

I was born and raised in Townsville, in the far north of Australia. Since escaping to Sydney in 2011, I've also lived in Amsterdam, which was awesome but cold, and Hon
...more
News & Interviews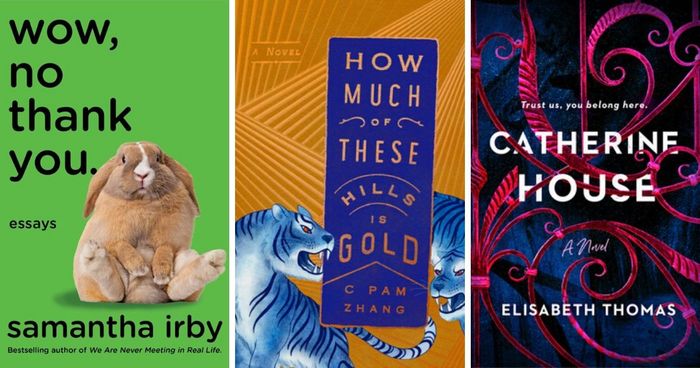 Let's talk books, shall we? As you can imagine, Goodreads editors are voracious readers and there's nothing we like more than talking shop. Seriou...
"Everyone we let into our lives has the power to hurt us. Sometimes they will, and sometimes they won't, but that's not a reflection of us, or our strength. Loving someone who hurts you doesn't make you weak."
— 30 likes
"Anxiety felt like a grapnel anchor had been pickaxed into your back, one prong in each lung, one through the heart, one through the spine, the weight curving your posture forward, dragging you down to the murky depths of the sea floor. The good news was that you kind of got used to it after a while. Got used to the gasping, brink-of-heart-attack feeling that followed you everywhere. All you had to do was grab one of the prongs that stuck out from the bottom of your sternum, give it a little shake, and say, "Listen, asshole. We're not dying. We have shit to do."
— 25 likes
More quotes…