Goodreads helps you keep track of books you want to read.
Start by marking "Sour Heart" as Want to Read:
Sour Heart
A fresh new voice emerges with the arrival of Sour Heart, establishing Jenny Zhang as a frank and subversive interpreter of the immigrant experience in America. In this debut collection, she conjures the disturbing and often hilarious experience of adolescence through the eyes of Chinese American girls growing up in New York City. Her stories cut across generations and con
...more
Published August 1st 2017 by Lenny
Jenny Zhang is an American writer, poet, and prolific essayist based in Brooklyn, New York. One focus of her work is on the Chinese American immigrant identity and experience in the United States. She has published a collection of poetry called Dear Jenny, We Are All Find and a non-fiction chapbook called Hags.
News & Interviews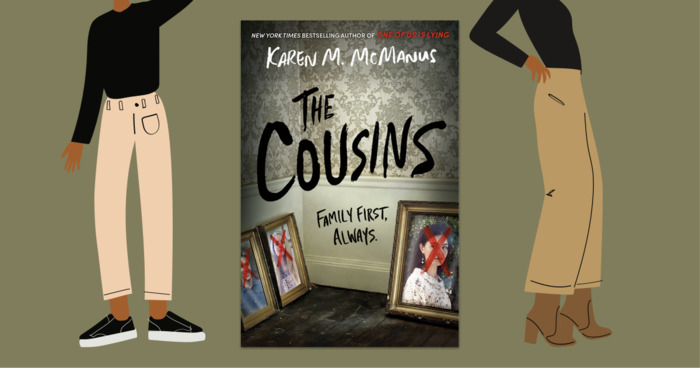 Karen M. McManus, the bestselling author of One of Us Is Lying, Two Can Keep a Secret, and One of Us Is Next, doesn't shy away from secrets and...
"Whenever I'm home for a few days, I start to feel this despair at being back in the place where I had spent so many afternoons dreaming of getting away, so many late nights fantasizing about who I would be once I was allowed to be someone apart from my family, once I was free to commit mistakes on my own. How strange it is to return to a place where my childish notions of freedom are everywhere to be found—in my journals and my doodles and the corners of the room where I sat fuming for hours, counting down the days until I could leave this place and start my real life. But now that trying to become someone on my own is no longer something to dream about but just my ever-present reality, now that my former conviction that I had been burdened with the responsibility of taking care of this household has been revealed to be untrue, that all along, my responsibilities had been negligible, illusory even, that all along, our parents had been the ones watching over us—me and my brother—and now that I am on my own, the days of resenting my parents for loving me too much and my brother for needing me too intensely have been replaced with the days of feeling bewildered by the prospect of finding some other identity besides "daughter" or "sister." It turns out this, too, is terrifying, all of it is terrifying. Being someone is terrifying. I long to come home, but now, I will always come home to my family as a visitor, and that weighs on me, reverts me back into the teenager I was, but instead of insisting that I want everyone to leave me alone, what I want now is for someone to beg me to stay. Me again. Mememememememe."
— 15 likes
"I long to come home, but now, I will always come home to my family as a visitor, and that weighs on me, reverts me back into the teenager I was, but instead of insisting that I want everyone to leave me alone, what I want now is for someone to beg me to stay."
— 15 likes
More quotes…