Goodreads helps you keep track of books you want to read.
Start by marking "The Conservative Mind: From Burke to Eliot" as Want to Read:
The Conservative Mind: From Burke to Eliot
The Conservative Mind is considered the cornerstone of the modern conservative movement. Russell Kirk's unparalleled essay is the classic synthesis of American conservative tradition and its English roots. To this day, it makes clear the significance of the word "conservative" and the importance of conservative values.
...more
Hardcover
,
Seventh Edition
,
535 pages
Published September 25th 1986 by Regnery Publishing (first published 1953)
For more than forty years, Russell Kirk was in the thick of the intellectual controversies of his time. He is the author of some thirty-two books, hundreds of periodical essays, and many short stories. Both Time and Newsweek have described him as one of America's leading thinkers, and The New York Times acknowledged the scale of his influence when in 1998 it wrote that Kirk's 1953 book The Conserv
...more
News & Interviews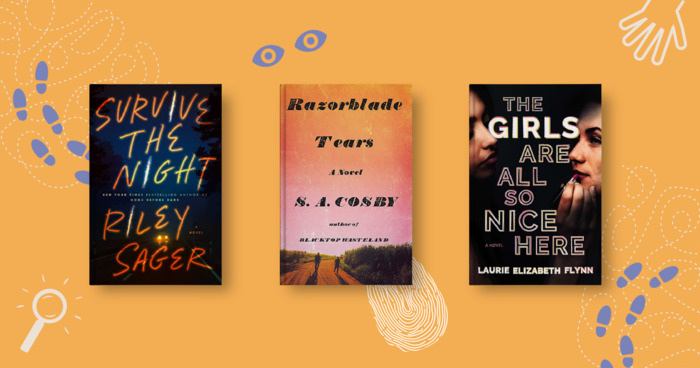 Twists, turns, red herrings, the usual suspects: These books have it all...and more. If you love mysteries and thrillers, get ready for dozens...
"There are six canons of conservative thought:

1) Belief in a transcendent order, or body of natural law, which rules society as well as conscience. Political problems, at bottom, are religious and moral problems. A narrow rationality, what Coleridge called the Understanding, cannot of itself satisfy human needs. "Every Tory is a realist," says Keith Feiling: "he knows that there are great forces in heaven and earth that man's philosophy cannot plumb or fathom." True politics is the art of apprehending and applying the Justice which ought to prevail in a community of souls.

2) Affection for the proliferating variety and mystery of human existence, as opposed to the narrowing uniformity, egalitarianism, and utilitarian aims of most radical systems; conservatives resist what Robert Graves calls "Logicalism" in society. This prejudice has been called "the conservatism of enjoyment"--a sense that life is worth living, according to Walter Bagehot "the proper source of an animated Conservatism."

3) Conviction that civilized society requires orders and classes, as against the notion of a "classless society." With reason, conservatives have been called "the party of order." If natural distinctions are effaced among men, oligarchs fill the vacuum. Ultimate equality in the judgment of God, and equality before courts of law, are recognized by conservatives; but equality of condition, they think, means equality in servitude and boredom.

4) Persuasion that freedom and property are closely linked: separate property from private possession, and Leviathan becomes master of all. Economic levelling, they maintain, is not economic progress.

5) Faith in prescription and distrust of "sophisters, calculators, and economists" who would reconstruct society upon abstract designs. Custom, convention, and old prescription are checks both upon man's anarchic impulse and upon the innovator's lust for power.

6) Recognition that change may not be salutary reform: hasty innovation may be a devouring conflagration, rather than a torch of progress. Society must alter, for prudent change is the means of social preservation; but a statesman must take Providence into his calculations, and a statesman's chief virtue, according to Plato and Burke, is prudence."
— 18 likes
"Rousseau and his disciples were resolved to force men to be free; in most of the world, they triumphed; men are set free from family, church, town, class, guild; yet they wear, instead, the chains of the state, and they expire of ennui or stifling lone lines."
— 16 likes
More quotes…