Goodreads helps you keep track of books you want to read.
Start by marking "The Story of Doctor Dolittle (Doctor Dolittle, #1)" as Want to Read:
The Story of Doctor Dolittle
Doctor John Dolittle loves animals. He loves them so much that his home and office overflow with animals of every description. When Polynesia the parrot teaches him the language of the animals, Doctor Dolittle becomes a world-famous doctor, traveling even as far away as Africa to help his friends. This edition of the beloved children's classic contains black-and-white illu
...more
Published May 31st 2005 by HarperCollins (first published 1920)
Hugh Lofting was a British author, trained as a civil engineer, who created the character of Doctor Dolittle — one of the classics of children's literature.

Lofting was born in Maidenhead, England, to English and Irish parents. His early education was at Mount St Mary's College in Sheffield, after which he went to the United States, completing a degree in civil engineering at the Massachusetts Inst
...more
Other books in the series
Related Articles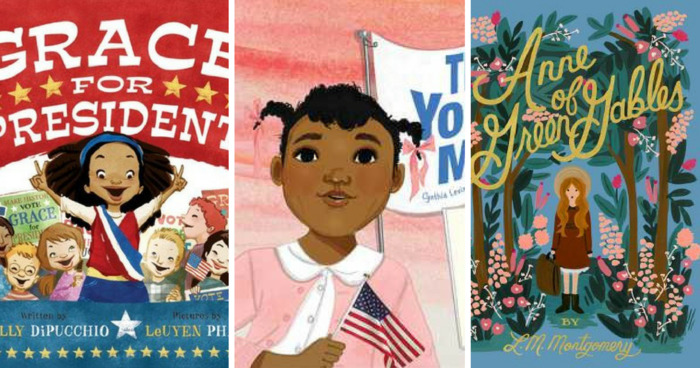 Children's books featuring bold and brave girls are both becoming easier for parents to find, and also cover a large range of...
"Then Jip went up to the front of the ship and smelt the wind; and he started muttering to himself,

"Tar; Spanish onions; kerosene oil; wet raincoats; crushed laurel-leaves; rubber burning; lace-curtains being washed--No, my mistake, lace-curtains hanging out to dry; and foxes--hundreds of 'em--cubs; and--"

"Can you really smell all those different things in this one wind?" asked the Doctor.

"Why, of course!" said Jip. "And those are only a few of the easy smells--the strong ones. Any mongrel could smell those with a cold in the head. Wait now, and I'll tell you some of the harder scents that are coming on this wind--a few of the dainty ones."

Then the dog shut his eyes tight, poked his nose straight up in the air and sniffed hard with his mouth half-open.

For a long time he said nothing. He kept as still as a stone. He hardly seemed to be breathing at all. When at last he began to speak, it sounded almost as though he were singing, sadly, in a dream.

"Bricks," he whispered, very low--"old yellow bricks, crumbling with age in a garden-wall; the sweet breath of young cows standing in a mountain-stream; the lead roof of a dove-cote--or perhaps a
granary--with the mid-day sun on it; black kid gloves lying in a bureau-drawer of walnut-wood; a dusty road with a horses' drinking-trough beneath the sycamores; little mushrooms bursting
through the rotting leaves; and--and--and--"

"Any parsnips?" asked Gub-Gub.

"No," said Jip. "You always think of things to eat. No parsnips whatever."
— 5 likes
"I was thinking about people," said Polynesia." People make me sick. They think they're so wonderful. The world has been going on now for thousands of years, hasn't it? And the only thing in animal language that people have learned to understand is that when a dog wags his tail he means 'I'm glad'! It's funny isn't it? You are the very first man to talk like us. Oh, sometimes people annoy me dreadfully - such airs they put on, talking about 'the dumb animals.' Dumb! Huh! Why I knew a macaw once who could say 'Good morning' in seven different ways."
— 4 likes
More quotes…