Goodreads helps you keep track of books you want to read.
Start by marking "Justice League (2016-) #6" as Want to Read: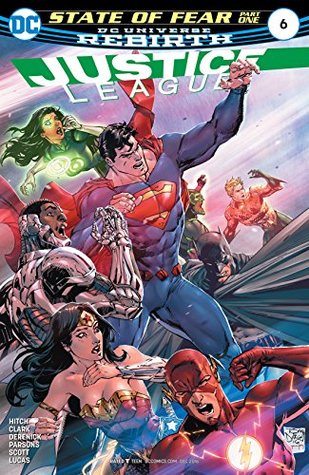 "STATE OF FEAR" part one! Following a harrowing battle with a monster from beyond the stars, Green Lantern Jessica Cruz decides to unwind by taking on another unbelievable challenge: overcoming her anxiety and asking The Flash out on a date!
Published October 5th 2016 by DC
Bryan Hitch is a British comic book artist and writer who gained prominence on American titles such as Wildstorm's Stormwatch and The Authority, DC Comics' JLA, and Marvel Comics' The Ultimates.
Other books in the series