Goodreads helps you keep track of books you want to read.
Start by marking "Break Point" as Want to Read: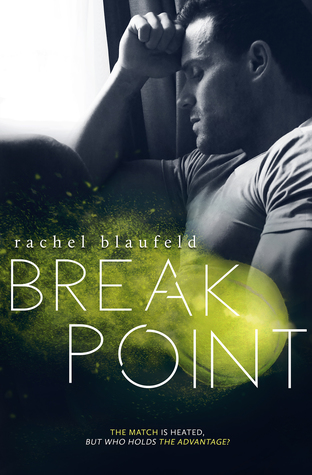 Break Point
Juliette Smith, star tennis player, is starting over at a new university. Traumatized by hazing at her last school, all she wants is to attend classes, win tennis matches, and be left the hell alone.
She should have known her coach, Drew King, would be a problem from the moment he flexed his sexy-as-hell forearms.
What happens when you mix a pissed-off woman with a bunch of
...more
Published January 9th 2017 by Rachel Blaufeld
Rachel Blaufeld is a bestselling author of Coming of Age, Romantic Suspense, and Sports Romance fiction. She recently asked her readers to describe her, and the adjectives they came up with included: insightful, generous, articulate, and spunky. Originally a social worker, Rachel creates broken yet redeeming characters. She's been known to turn up the angst like cranking the heat up in the dead of
...more
More about Rachel Blaufeld...