Goodreads helps you keep track of books you want to read.
Start by marking "Mozart's Starling" as Want to Read:
Mozart's Starling
A charming story of Mozart and his pet starling, along with a natural history of the bird.

On May 27th, 1784, Wolfgang Amadeus Mozart met a flirtatious little starling who sang (an improved version of!) the theme from his Piano Concerto Number 17 in G to him. Knowing a kindred spirit when he met one, Mozart wrote "That was wonderful" in his journal and took the bird home to
...more
Published May 16th 2017 by Little, Brown and Company (first published April 4th 2017)
Lyanda Lynn Haupt is a naturalist, eco-philosopher, and speaker whose writing is at the forefront of the movement to connect people with nature in their everyday lives. Her newest book is Mozart's Starling: https://www.goodreads.com/book/show/3...

"Mozart's Starling is a delightful, enlightening, breathless flight through the worlds of Carmen and Star, two European starlings who join their human co
...more
Related Articles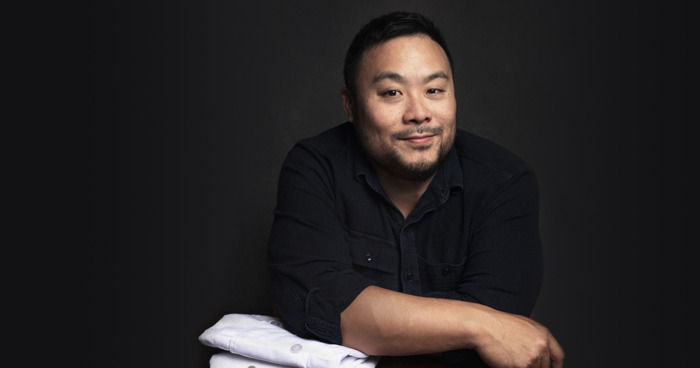 If you follow the world of food, chances are you've heard of David Chang. The founder of the Momofuku restaurant group, Chang is a chef, TV...
"And what is this wild summons? What art is asked of us? The gift offered is different for each but all are equal in grandeur. To paint, draw, dance, compose. To write songs, poems, letters, diaries, prayers. To set a violet on the sill, stitch a quilt,; bake bread; plant marigolds, beans, apple trees. To follow the track of the forest elk, the neighborhood coyote, the cupboard mouse. To open the windows, air beds, sweep clean the corners. To hold the child's hand, listen to the vagrant's story, paint the elder friend's fingernails a delightful shade of pink while wrapped in a blanket she knit with deft young fingers of her past. To wander paths, nibble purslane, notice spiders. To be rained upon. To listen with changed ears and sing back what we hear."
— 4 likes
"I care with the brightened curiosity of one who loves a subject for no rational reason, but who loves it nonetheless and prodigally. This is the ardor of the academic Austenologist who believes that if she looks beneath the floorboards of the right dusty attic, she will find the diary entry explaining why Jane Austen rejected her one marriage proposal the day after she'd accepted it; of the birder in Costa Rica tiptoeing through tails of biting ants and fer-de-lance serpents in hopes of glimpsing a rare hummingbird that no one has seen for fifteen years. I could list such loves forever, the sort that visit our imaginations on the cusp of the impossible but that we cannot erase from our minds. We follow the trail with whatever breadcrumbs we can gather, with hope, with love, with an almost magical combination of urgency and patience..."
— 1 likes
More quotes…