Goodreads helps you keep track of books you want to read.
Start by marking "Warrior (Relentless, #4)" as Want to Read:
Warrior
The warrior has finally met his match.

Nikolas Danshov is the Mohiri's finest warrior, fearless and lethal with any weapon. For almost two hundred years, he has devoted his life to keeping humans safe from the demons that walk the earth. Revered by his people, he is a legend in his own time, a warrior undefeated in battle, and prepared for anything. Until her.

On a routine j
...more
Published October 6th 2016 by Karen Lynch
Karen Lynch is a New York Times and USA Today bestselling author.

She grew up in Newfoundland, Canada - a place rich in colorful people and folklore to which she attributes her love of the supernatural and her vivid imagination. She moved to Charlotte, North Carolina years ago and was immediately charmed by the southern people but she says she will always be a newfie.

Though she loves supernatural
...more
Other books in the series
News & Interviews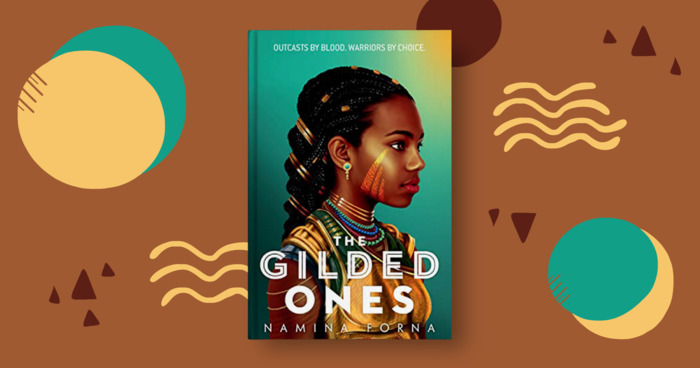 The idea for The Gilded Ones came to author Namina Forna in a dream. The recurring image was one of a young girl in armor walking up a...
"Seamus tossed down two of his cards. "Hell. I'd train her if Tristan asked me. Wouldn't mind seeing that pretty face every day."
I studied my cards, pretending not to hear him.
"Maybe I should offer to work with her," he said. "Free you up so you can get back to doing what you love."
My jaw tightened.
"You go kill things, and I'll show the lass some Irish moves. Win-win situation for both of us, right?"
The cards in my hand began to buckle.
"Ha!" Seamus gave Niall a victorious grin. "Pay up, bro."
Niall's mouth turned down. "You don't even like that album."
"I said it wasn't my favorite one, but you know I like all of Johnny Cash's stuff."
"Since when?"
I stared at the two brothers with a mix of irritation and confusion.
"What are you two going on about?" Chris asked.
Seamus looked at me with a smug expression. "I told Niall you had it bad for the lass. He said she was too young and sweet to interest you. We made a friendly wager, which he just lost."
"You don't have proof he's into her," Niall argued. "He just might not want your ugly mug around her."
Seamus snorted. "You do realize we're identical twins."
"I'm still better looking."
— 2 likes
"Seamus tossed down two of his cards. "Hell. I'd train her if Tristan asked me. Wouldn't mind seeing that pretty face every day."
I studied my cards, pretending not to hear him.
"Maybe I should offer to work with her," he said. "Free you up so you can get back to doing what you love."
My jaw tightened.
"You go kill things, and I'll show the lass some Irish moves. Win-win situation for both of us, right?"
The cards in my hand began to buckle.
"Ha!" Seamus gave Niall a victorious grin. "Pay up, bro."
Niall's mouth turned down. "You don't even like that album."
"I said it wasn't my favorite one, but you know I like all of Johnny Cash's stuff."
"Since when?"
I stared at the two brothers with a mix of irritation and confusion.
"What are you two going on about?" Chris asked.
Seamus looked at me with a smug expression. "I told Niall you had it bad for the lass. He said she was too young and sweet to interest you. We made a friendly wager, which he just lost."
"You don't have proof he's into her," Niall argued. "He just might not want your ugly mug around her."
Seamus snorted. "You do realize we're identical twins."
"I'm still better looking."
— 0 likes
More quotes…