Goodreads helps you keep track of books you want to read.
Start by marking "Pawn (Sibyl's War, #1)" as Want to Read:
Pawn
Nicole 19 drinks and takes drugs to suppress voices whispering in her head. Bleeding out from a knife wound, thug Bungie waves a gun at her and ER doc Sam. Winged aliens speak to her, and kidnap all three. Content, she is still a pawn aboard Fyrantha, hearing directions from the live spaceship to Sibyls for human repair crews. Human leader Plato warns her explorations enda
...more
Published May 2nd 2017 by Tor Tom Doherty Macmillan
Timothy Zahn attended Michigan State University, earning a Bachelor of Science degree in physics in 1973. He then moved to the University of Illinois at Urbana-Champaign and achieved an M.S. degree in physics in 1975. While he was pursuing a doctorate in physics, his adviser became ill and died. Zahn never completed the doctorate. In 1975 he had begun writing science fiction as a hobby, and he bec
...more
Other books in the series
Related Articles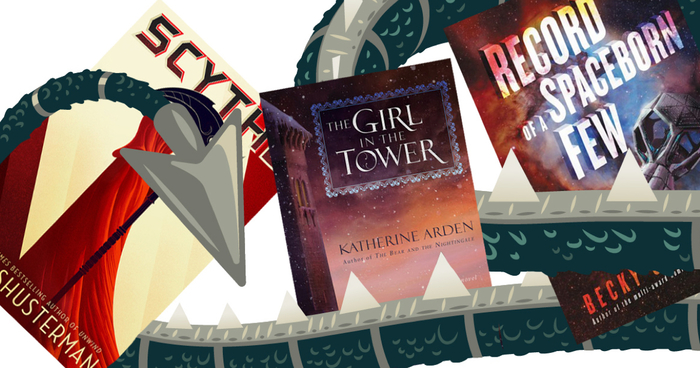 When it comes to learning what's new in science fiction and fantasy, we turned to the experts. These are some of the genres' biggest...