Goodreads helps you keep track of books you want to read.
Start by marking "The Dark Dark" as Want to Read:
The Dark Dark
The acclaimed novelist Samantha Hunt's first collection of stories blends the literary and the fantastic and brings us characters on the verge—girls turning into women, women turning into deer, people doubling or becoming ghosts, and more

Strange things happen all around us all the time, but is it best to acknowledge or to turn away from moments when the weird pokes its way
...more
Published July 18th 2017 by FSG Originals (first published May 15th 2017)
Samantha Hunt was born in 1971 in Pound Ridge, New York, the youngest of six siblings. She was raised in a house built in 1765 which wasn't haunted in the traditional sense but was so overstuffed with books— good and bad ones— that it had the effect of haunting Hunt all the same. Her mother is a painter and her father was an editor. In 1989 Hunt moved to Vermont where she studied literature, print
...more
Articles featuring this book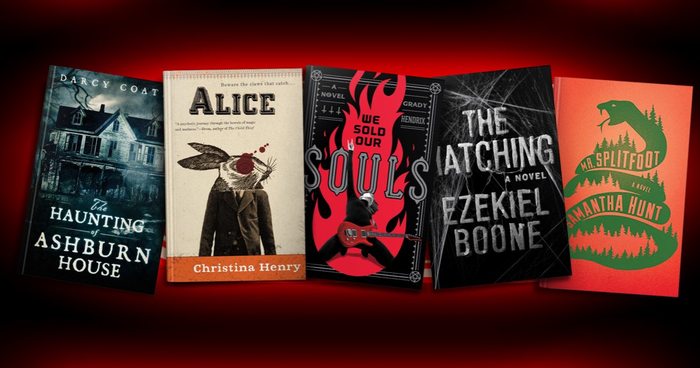 If you want a real scare, set aside your beloved horror classics—you know what darkness lurks within their pages, what...
"Unlock the door?' he asks.

This family is an experiment, the biggest I've ever been part of, an experiment called: How do you let someone in?

'Unlock the door,' he says again. 'Please.'

I release the lock. I open the door. That's the best definition of love."
— 5 likes
"I glimpsed a huge beyond when I became a mother, the enormity of an abyss or the opposite of an abyss, the idea of complete fullness, the anti-death, tiny gods everywhere. But now all the world wants to hear of me is how I juggle children and career, how I manage to get the kids to eat their veggies, how I lost the weight. I will never lose this weight. When one encounters a mother doing too many things perfectly, smiling as if it is all so easy, so natural, we should feel a civic responsibility to slap her hard across the face, to scream the word Stop! Stop! So many times the woman begins to chant or whimper the word along with us. Once she has been broken, take her in your arms until the trembling and self-hatred leave her body. It is our duty. I used to think it was motherhood that loosens a woman's grasp on sanity. Now I see it is the surplus and affluence of America. Plus something else, something toxic, leaking poison, fear. Something we can't yet see."
— 3 likes
More quotes…