Goodreads helps you keep track of books you want to read.
Start by marking "Kings of the Wyld (The Band, #1)" as Want to Read:
Kings of the Wyld
Clay Cooper and his band were once the best of the best -- the meanest, dirtiest, most feared crew of mercenaries this side of the Heartwyld.

Their glory days long past, the mercs have grown apart and grown old, fat, drunk - or a combination of the three. Then an ex-bandmate turns up at Clay's door with a plea for help. His daughter Rose is trapped in a city besieged by an
...more
Kindle Edition
,
544 pages
Published February 21st 2017 by Orbit
Other books in the series
Articles featuring this book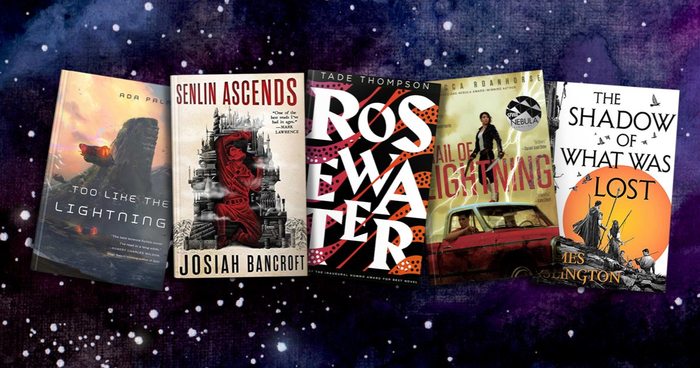 You can't boldly go anywhere if you only stick with what's familiar. Imagine if Frodo Baggins had stayed home or if Ender had skippe...
"Among them is a renegade king, he who sired five royal heirs without ever unzipping his pants. A man to whom time has imparted great wisdom and an even greater waistline, whose thoughtless courage is rivalled only by his unquenchable thirst.

At his shoulder walks a sorcerer, a cosmic conversationalist. Enemy of the incurable rot, absent chairman of combustive sciences at the university in Oddsford, and the only living soul above the age of eight to believe in owlbears.

Look here at a warrior born, a scion of power and poverty whose purpose is manifold: to shatter shackles, to murder monarchs, and to demonstrate that even the forces of good must sometimes enlist the service of big, bad motherfuckers. His is an ancient soul destined to die young.

And now comes the quiet one, the gentle giant, he who fights his battles with a shield. Stout as the tree that counts its age in aeons, constant as the star that marks true north and shines most brightly on the darkest nights.

A step ahead of these four: our hero. He is the candle burnt down to the stump, the cutting blade grown dull with overuse. But see now the spark in his stride. Behold the glint of steel in his gaze. Who dares to stand between a man such as this and that which he holds dear? He will kill, if he must, to protect it. He will die, if that is what it takes.

"Go get the boss," says one guardsman to another. "This bunch looks like trouble."

And they do. They do look like trouble, at least until the wizard trips on the hem of his robe. He stumbles, cursing, and fouls the steps of the others as he falls face-first onto the mud-slick hillside."
— 77 likes
"But what does a mirror know? What can it show us of ourselves? Oh, it might reveal a few scars, and perhaps a glimpse—there, in the eyes—of our true nature. The spirit beneath the skin. Yet the deepest scars are often hidden, and though a mirror might reveal our weakness, it reflects only a fraction of our strength."
— 52 likes
More quotes…