Goodreads helps you keep track of books you want to read.
Start by marking "Chuang Tzu: Basic Writings" as Want to Read:
Chuang Tzu: Basic Writings
The basic writings of Chuang Tzu have been savored by Chinese readers for over two thousand years. And Burton Watson's lucid and beautiful translation has been loved by generations of readers.

Chuang Tzu (369?-286? B.C.) was a leading philosopher representing the Taoist strain in Chinese thought. Using parable and anecdote, allegory and paradox, he set forth, in the book th
...more
Published May 9th 1996 by Columbia University Press (first published -350)
庄子 or 莊子 Zhūangzi (c. 369 BC - c. 286 BC).
Zhuangzi, or "Master Zhuang" (also known in the Wade-Giles romanization as Chuang-tzu) was, after Laozi, one of the earliest thinkers to contribute to the philosophy that has come to be known as Daojia, or school of the Way. According to traditional dating, he was an almost exact contemporary of the Confucian thinker Mencius, but there appears to have been
...more
Related Articles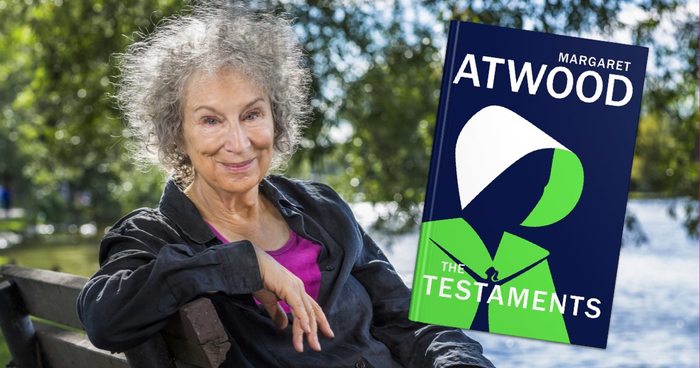 Thirty-four years after the publication of her dystopian classic, The Handmaid's Tale, Atwood returns to continue the story of Offred. We talked...
"Words are not just wind. Words have something to say. But if what they have to say is not fixed, then do they really say something? Or do they say nothing? People suppose that words are different from the peeps of baby birds, but is there any difference, or isn't there? What does the Way rely upon, that we have true and false? What do words rely upon, that we have right and wrong? How can the Way go away and not exist? How can words exist and not be acceptable? When the Way relies on little accomplishments and words reply on vain show, then we have rights and wrongs of the Confucians and the Mo-ists. What one calls right the other calls wrong; what one calls wrong the other calls right. But if we want to right their wrongs and wrong their rights, then the best to use is clarity."
— 22 likes
"The time of the autumn floods came and the hundred streams poured into the Yellow River. … Then the Lord of the River was beside himself with Joy, believing that all the beauty in the world belonged to him alone."
— 9 likes
More quotes…