Goodreads helps you keep track of books you want to read.
Start by marking "Keşfetmenin Hazzı" as Want to Read:
Keşfetmenin Hazzı
20. yüzyılın son büyük fizikçilerinden biri olan Richard Feynman aynı zamanda ikon kırıcı bir ikon, ilgili bir aile babası, amatör bir sanatçı ve (Rio de Janerio'da bir samba orkestrasında) profesyonel müzikçiydi. Feynman'ın mirası, bilime kendisini adamasında ve tutkusundadır. Savunduğu bilimsel yöntem dogmaları reddeder, sonuna kadar kuşkucudur. Feynman, sadece eğlenceli
...more
Published July 1st 2016 by Alfa Yayınları (first published 1999)
Richard Phillips Feynman was an American physicist known for the path integral formulation of quantum mechanics, the theory of quantum electrodynamics and the physics of the superfluidity of supercooled liquid helium, as well as work in particle physics (he proposed the parton model). For his contributions to the development of quantum electrodynamics, Feynman was a joint recipient of the Nobel Pr
...more
Related Articles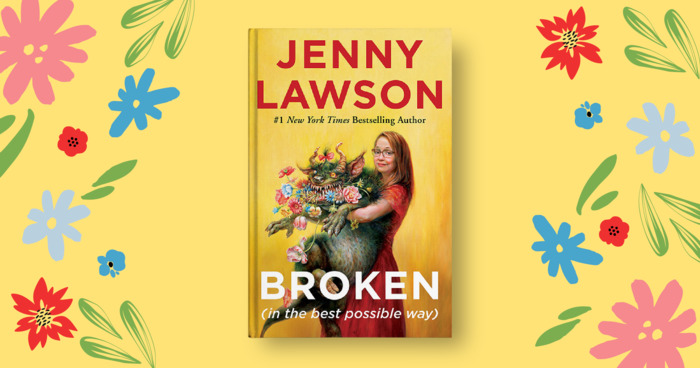 Jenny Lawson is the funniest person you know. And if you don't know her, just read one of her books and she becomes the funniest person you...
"I have a friend who's an artist and has sometimes taken a view which I don't agree with very well. He'll hold up a flower and say "look how beautiful it is," and I'll agree. Then he says "I as an artist can see how beautiful this is but you as a scientist take this all apart and it becomes a dull thing," and I think that he's kind of nutty. First of all, the beauty that he sees is available to other people and to me too, I believe. Although I may not be quite as refined aesthetically as he is ... I can appreciate the beauty of a flower. At the same time, I see much more about the flower than he sees. I could imagine the cells in there, the complicated actions inside, which also have a beauty. I mean it's not just beauty at this dimension, at one centimeter; there's also beauty at smaller dimensions, the inner structure, also the processes. The fact that the colors in the flower evolved in order to attract insects to pollinate it is interesting; it means that insects can see the color. It adds a question: does this aesthetic sense also exist in the lower forms? Why is it aesthetic? All kinds of interesting questions which the science knowledge only adds to the excitement, the mystery and the awe of a flower. It only adds. I don't understand how it subtracts."
— 990 likes
"We absolutely must leave room for doubt or there is no progress and there is no learning. There is no learning without having to pose a question. And a question requires doubt. People search for certainty. But there is no certainty. People are terrified — how can you live and not know? It is not odd at all. You only think you know, as a matter of fact. And most of your actions are based on incomplete knowledge and you really don't know what it is all about, or what the purpose of the world is, or know a great deal of other things. It is possible to live and not know."
— 48 likes
More quotes…