Goodreads helps you keep track of books you want to read.
Start by marking "بناة العالم: هولدرلن - دوستيويفسكي - بلزاك - ديكنز - تولستوي - ستندال - كلايست" as Want to Read:
بناة العالم: هولدرلن - دوستيويفسكي - بلزاك - ديكنز - تولستوي - ستندال - كلايست
سبعة من بناة الصروح الشامخة يرصد المؤلف ملامح شخصياتهم وعبر أعمالهم التي تركت بصمات واضحة على أدب القرن الذي شهد ولادتهم. وهم بحق بناة للعالم و من أعمدة الفكر والأدب لثلاثة شاءت أقدارهم أن يكونوا علامات بارزة في القرن التاسع عشر. هولدرلن القادم من قرى العصور القديمة في (لاوفن) الألماني المرهف الذي شغله الحنين إلى الوطن دوما الذي دخل القرن التاسع عشر وهو في الثلاثين من عمره
...more
Paperback
,
الطبعة الثالثة
,
732 pages
Published 2015 by دار المدى للإعلام والثقافة والنشر (first published 1925)
Stefan Zweig was one of the world's most famous writers during the 1920s and 1930s, especially in the U.S., South America, and Europe. He produced novels, plays, biographies, and journalist pieces. Among his most famous works are Beware of Pity, Letter from an Unknown Woman, and Mary, Queen of Scotland and the Isles. He and his second wife committed suicide in 1942.

Zweig studied in Austria, France
...more
Other books in the series
News & Interviews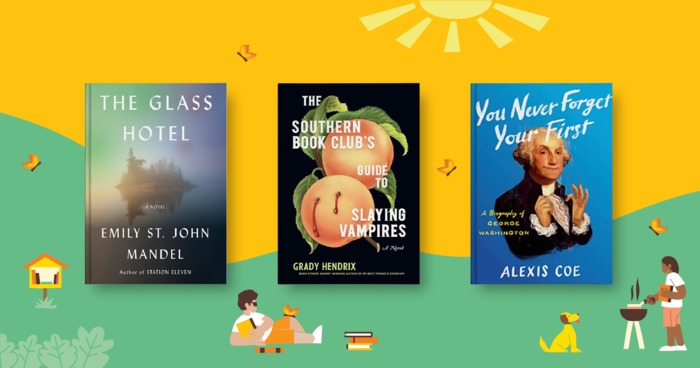 We're halfway through the year that time forgot! Ahem...I mean, 2020. Believe it or not, it's June. Traditionally, this is when the Goodr...
"¿No son hermanos tuyos todos los hombres? ¿No vendrá en tu auxilio hasta la misma Parca? Continúa, pues, marchando tranquilamente por el camino de tu vida; no temas nada, y bendice todo lo que acaeciere."
— 0 likes
"Ere long, however, the daemon was wrestling with him once more; he was seized by that "terrible spirit of unrest" which drove him "like the deluge, to the mountain peaks". Shadows of gloom and discontent crept into his letters. He began to complain of his "dependent position", and the forces at work within him soon became obvious. He could not endure regular occupation, could not bear to participate in the daily round of ordinary people. No existence other than that of a poet was acceptable. In this first crisis he probably failed to understand that the trouble sprang from the daemonism within him, from the jealous exclusiveness of the spirit that possessed him, making mundane relationships impossible. He still rationalised the immanent inflammability of his impulses by discovering objective causes for them. He spoke of his pupil's stubbornness, of defects in the lad's character which he, as tutor, was impotent to remedy. Hölderlin's incapacity to meet the demands of everyday life was in this matter all too plain. The boy of nine had a stronger will than the man of twenty-five. The tutor resigned his post. Charlotte von Kalb, who was anything but obtuse, grasped the underlying truth. Wishing to console Johann Christian Friedrich's mother, she wrote to the latter: "His spirit cannot stoop to these petty labours … or perhaps it would be more accurate to say that he takes them too much to heart."
— 0 likes
More quotes…