Goodreads helps you keep track of books you want to read.
Start by marking "Saints and Misfits" as Want to Read: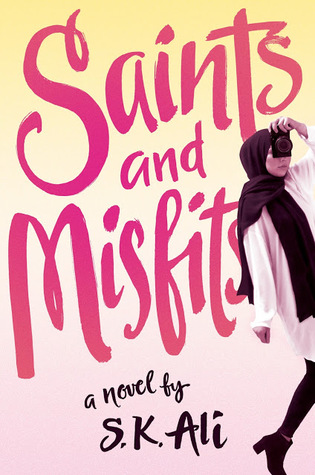 Saints and Misfits
There are three kinds of people in my world:

1. Saints, those special people moving the world forward. Sometimes you glaze over them. Or, at least, I do. They're in your face so much, you can't see them, like how you can't see your nose.

2. Misfits, people who don't belong. Like me—the way I don't fit into Dad's brand-new family or in the leftover one composed of Mom and my
...more
Published June 13th 2017 by Salaam Reads / Simon & Schuster Books for Young Readers
S. K. Ali is the author of Saints and Misfits. She lives in Toronto with her family, which includes a very vocal cat named Yeti. She is currently working on her second YA novel featuring an ensemble cast of diverse souls, as well as LOVE.
"The truth does not change according to our ability to stomach it."
— 12 likes
"Mr. Ram was a dedicated person—that means he didn't let go of the things that were important to him. He was dedicated to Seniors Games Club every week. He got dressed up to go. Everyone knew he was serious about spending time with his friends, that's how dressed up he was. He was dedicated to people. Even though he was a serious person, with a lot on his mind, he made sure to let you know he remembered you. Always. He smiled at jokes even if they were only sort of funny. He remembered that it was a person who was telling the joke, so he smiled for that person. He was dedicated to reading good books, even if they were from another generation or didn't make complete sense to him. He read the first Harry Potter when he was ninety years old because someone told him it was good. He would have read the rest of the series if that someone had been able to find the large-type versions in the library for him.* He smiled one of his loudest smiles ever at the Shel Silverstein poem about a pet snowball. But his favorite Shel Silverstein poem was "The Little Boy and the Old Man." Like the old man in the poem, he was dedicated to someone too, dedicated to helping her find out what the really important things for her were. What she should be dedicated to. She misses him but was happy to have had someone like him in her life. Thank you, Mr. Ram, for the warmth of your hand. *Someone still regrets that they didn't find the rest of the HP books for him."
— 2 likes
More quotes…