Goodreads helps you keep track of books you want to read.
Start by marking "The Simplicity of Cider" as Want to Read:
The Simplicity of Cider
Fall in love with The Simplicity of Cider, the charming new novel about a prickly but gifted cider-maker whose quiet life is interrupted by the arrival of a handsome man and his young son at her family's careworn orchard by the author of The Coincidence of Coconut Cake and Luck, Love & Lemon Pie.

Focused and unassuming fifth generation cider-maker Sanna Lund has one desire:
...more
Published May 16th 2017 by Gallery Books
Amy Reichert earned her MA in Literature from Marquette University, and honed her writing and editing skills as a technical writer (which is exactly as exciting as it sounds). As a newly minted member of the local library board, she loves helping readers find new books to love. She's a life-long Wisconsin resident with (allegedly) a very noticeable accent, a patient husband, and two too-smart-for-
...more
Related Articles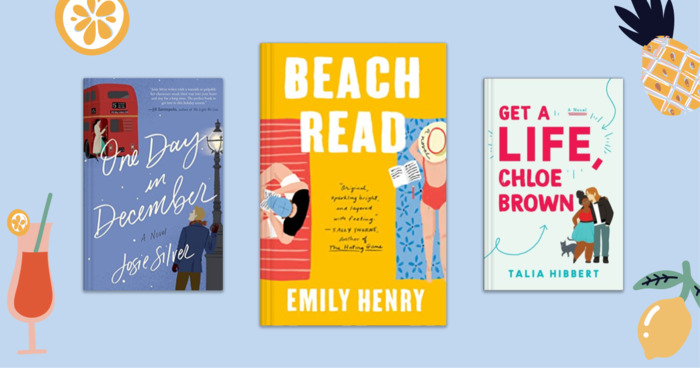 Emily Henry has published multiple novels for young adult readers, from her 2017 debut love story, The Love That Split the World, to 2019's Hello...
"Happiness is always worth remembering, even when it was temporary."
— 2 likes
"Sanna measured the apple juice into a large glass beaker and added it to the carboy, swirling a cheery red- like Santa's suit. She wrote down the amount in her notebook and did the same with the next juice, this one a bold sapphire blue, which mixed with the red into a vivid purple. When it came to cider, colors and flavors blended together for her. She knew she had the right blend when it matched the color she had envisioned. It wasn't scientific- and it didn't happen with anything else Sanna tasted- but here, with her beloved trees, it worked. She carefully tracked the blends in her journal. The sun streamed through the window, lighting up the colors in the carboy like Christmas lights. She was close- one more juice should do it. She closed her eyes, calling to mind all the juices in the barn's cooler and their corresponding colors.
Every juice she tasted from their apples had a slightly different hue, differing among individual varieties, but even varying slightly from tree to tree. When she was twenty-four, she had stood at the tall kitchen counter tasting freshly pressed juices she had made for the first time with the press she had unearthed from the old barn. Her plan had originally been to sell them in the farm stand, but she wanted to pick the best. As she sipped each one, an unmistakable color came to mind- different for each juice- and she finally understood the watercolor apple portraits above the fireplace. They were proof she wasn't the only family member who could see the colors. After she explained it to her dad, he smiled.
"I thought you might have the gift."
"You knew about this?"
"It's family legend. My dad said Grandpa could taste colors in the apples, but no one in my lifetime has been able to, so I thought it might be myth. When you returned home after college- the way you were drawn to Idun's- I thought you might have it." He had put his hands on the side of her face. "This means something good, Sanna."
"Why didn't you say anything? Why didn't I know before?"
"Would you have believed me?"
"I've had apple juice from the Rundstroms a thousand times. Why can't I see that with theirs?"
"I think it has something to do with apples from our land. We're connected to it, and it to us."
Sanna had always appreciated the sanctuary of the orchard, and this revelation bonded Sanna like another root digging into the soil, finding nourishment. She'd never leave.
After a few years of making and selling apple juice, Sanna strolled through the Looms wondering how these older trees still produced apples, even though they couldn't sell them. They didn't make for good eating or baking- Einars called them spitters. Over the years, the family had stopped paying attention to the sprawling trees since no one would buy their fruit- customers only wanted attractive, sweet produce. Other than the art above the mantel, they had lost track of what varieties they had, but with a bit of research and a lot of comparing and contrasting to the watercolors and online photos, Sanna discovered they had a treasure trove of cider-making apples- Kingston Black, Ashton Bitter, Medaille d'Or, Foxwhelp, her favorite Rambo tree, and so many more. The first Lunds had brought these trees to make cider, but had to stop during Prohibition, packing away the equipment in the back of their barn for Sanna to find so many years later.
She spent years experimenting with small batches, understanding the colors, using their existing press and carboys to ferment. Then, last year, Einars surprised her with plans to rebuild the barn, complete with huge fermentation tanks and modern mills and presses. Sanna could use her talent and passion to help move their orchard into a new phase... or so they had hoped."
— 0 likes
More quotes…