Goodreads helps you keep track of books you want to read.
Start by marking "Good Boy (WAGs, #1)" as Want to Read:
Good Boy
Hosting her brother's wedding for an MVP guest list is the challenge of Jess Canning's life. Already the family screw-up, she can't afford to fail. And nobody - absolutely nobody! - can learn of the colossal mistake she made with the best man during a weak moment last spring. It was wrong, and there will not be a repeat. Absolutely not. Even if he is the sexiest thing on t
...more
Published January 31st 2017 by Rennie Road Books

Sarina Bowen is the sixteen-time USA Today bestselling author of three dozen books, including: the True North series, and the Brooklyn Bruisers. She's the co-author of Him/Us and the WAGs series with Elle Kennedy. She's the author of The Ivy Years series, and more!
Are you looking for a friends-to-lovers story or maybe even a secret baby book? You can read a list of Sarina's books broken out by
...more
Other books in the series
Related Articles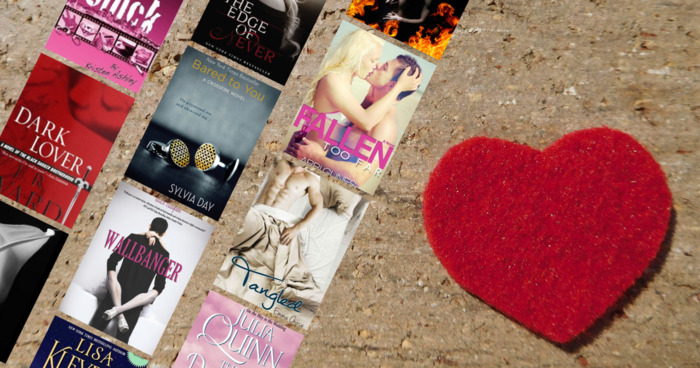 A good romance book leaves us wanting more. A good romance author gives it to us. Always hungry for more recommendations, we set out to...
"I, Ryan," his husky voice repeats, "take you, James, to be my friend and husband." "To be yours in times of plenty and in times of want." "To be yours in times of plenty…" He clears his throat, and his cheeks pink up. "And in times of want." "In times of sickness and in times of perfect health…" Wes repeats each line slowly, though his voice becomes a little rougher each time. "I promise to cherish and respect you…" His eyes are wet now, and I clutch my flowers a little more tightly. Come on, sweetie, I silently encourage him. You're almost there. I feel Jamie lean forward a degree or two, squeezing Wes's hand. "To care for and protect you," he gets out. Then one fat tear launches itself from his eye and down his rugged cheek. My heart breaks into little tiny splinters. Maybe I didn't enjoy planning this wedding, but I'm sure as hell happy to be part of it now. "And stay by your side, forever," Wes finishes eventually."
— 12 likes
"Jessie?" "Hmmm?" "I'm glad we're dating now." Cue her arguments in 3…2…1… "We're…not dating." I grin at the ceiling. "Sure we are. We did it on my bed." I shrug. "That means we're dating." "That's not how it works!" she protests, raking a hand through her golden hair. "You don't date people. Everyone says so. I mean, you're just going there now because we had spectacular sex and you want more of it. It's just the dopamine talking. I read up on this for my pharmacology exam." I snort. "You're saying I'm driving under the influence of orgasms?"
— 9 likes
More quotes…