Goodreads helps you keep track of books you want to read.
Start by marking "A Wallflower Christmas (Wallflowers, #4.5)" as Want to Read:
A Wallflower Christmas
It's Christmas time in London and Rafe Bowman has arrived from America for his arranged meeting with Natalie Blandford, the very proper and beautiful daughter of Lady and Lord Blandford. His chiseled good looks and imposing physique are sure to impress the lady-in-waiting, and if it weren't for his shocking American ways and wild reputation, her hand would already be guara
...more
Published October 14th 2008 by St. Martin's Press
LISA KLEYPAS is the RITA award-winning author of 21 novels. Her books are published in fourteen languages and are bestsellers all over the world. She lives in Washington State with her husband and two children.

Other books in the series
Related Articles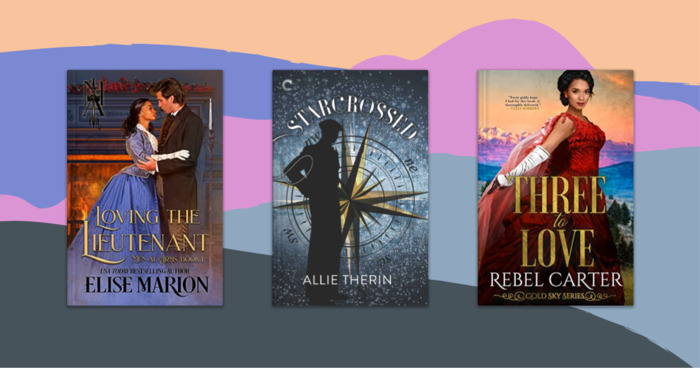 You know the saying: There's no time like the present...unless you're looking for a distraction from the current moment. In that case, we can't...
"The letter had been crumpled up and tossed onto the grate. It had burned all around the edges, so the names at the top and bottom had gone up in smoke. But there was enough of the bold black scrawl to reveal that it had indeed been a love letter. And as Hannah read the singed and half-destroyed parchment, she was forced to turn away to hide the trembling of her hand.

—should warn you that this letter will not be eloquent. However, it will be sincere, especially in light of the fact that you will never read it. I have felt these words like a weight in my chest, until I find myself amazed that a heart can go on beating under such a burden.

I love you. I love you desperately, violently, tenderly, completely. I want you in ways that I know you would find shocking. My love, you don't belong with a man like me. In the past I've done things you wouldn't approve of, and I've done them ten times over. I have led a life of immoderate sin. As it turns out, I'm just as immoderate in love. Worse, in fact.

I want to kiss every soft place of you, make you blush and faint, pleasure you until you weep, and dry every tear with my lips. If you only knew how I crave the taste of you. I want to take you in my hands and mouth and feast on you. I want to drink wine and honey from you.

I want you under me. On your back.

I'm sorry. You deserve more respect than that. But I can't stop thinking of it. Your arms and legs around me. Your mouth, open for my kisses. I need too much of you. A lifetime of nights spent between your thighs wouldn't be enough.

I want to talk with you forever. I remember every word you've ever said to me.

If only I could visit you as a foreigner goes into a new country, learn the language of you, wander past all borders into every private and secret place, I would stay forever. I would become a citizen of you.

You would say it's too soon to feel this way. You would ask how I could be so certain. But some things can't be measured by time. Ask me an hour from now. Ask me a month from now. A year, ten years, a lifetime. The way I love you will outlast every calendar, clock, and every toll of every bell that will ever be cast. If only you—

And there it stopped."
— 766 likes
"A well-read woman is a dangerous creature."
— 631 likes
More quotes…