Goodreads helps you keep track of books you want to read.
Start by marking "I, Robot" as Want to Read:
I, Robot
The three laws of Robotics:
1) A robot may not injure a human being or, through inaction, allow a human being to come to harm
2) A robot must obey orders givein to it by human beings except where such orders would conflict with the First Law.
3) A robot must protect its own existence as long as such protection does not conflict with the First or Second Law.

With these three,
...more
Published April 29th 2008 by Spectra (first published 1950)
Isaac Asimov was a Russian-born, American author, a professor of biochemistry, and a highly successful writer, best known for his works of science fiction and for his popular science books.

Professor Asimov is generally considered one of the most prolific writers of all time, having written or edited more than 500 books and an estimated 90,000 letters and postcards. He has works published in nine
...more
Other books in the series
Related Articles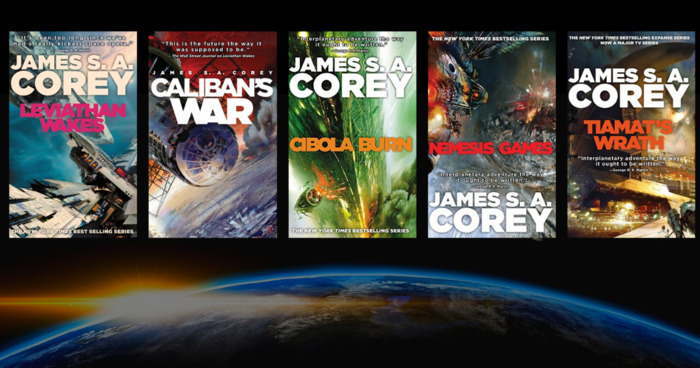 You probably know coauthors Daniel Abraham and Ty Franck as James S.A. Corey—their shared pen name. And you probably know them from their wildly po...
"It is the obvious which is so difficult to see most of the time. People say 'It's as plain as the nose on your face.' But how much of the nose on your face can you see, unless someone holds a mirror up to you?"
— 523 likes
"The Three Laws of Robotics:

1: A robot may not injure a human being or, through inaction, allow a human being to come to harm;

2: A robot must obey the orders given it by human beings except where such orders would conflict with the First Law;

3: A robot must protect its own existence as long as such protection does not conflict with the First or Second Law;

The Zeroth Law: A robot may not harm humanity, or, by inaction, allow humanity to come to harm."
— 170 likes
More quotes…