Goodreads helps you keep track of books you want to read.
Start by marking "Buddha Boy" as Want to Read:
Buddha Boy
The kids at school call Jinsen "Buddha Boy"—he wears oversize tie-dyed dragon T- shirts, shaves his head, and always seems to be smiling. He's clearly a freak. Then Justin is paired with him for a class project. As he gets to know Jinsen and his incredible artistic talent, Justin questions his own beliefs. But being friends with Buddha Boy isn't simple, especially when Jus
...more
Published November 18th 2004 by Speak (first published March 4th 2003)
Kathe Koja is a writer, director and independent producer. Her work combines and plays with genres, from YA to contemporary to historical to horror. Her novels - including THE CIPHER, BUDDHA BOY, TALK, and the UNDER THE POPPY trilogy–have won awards, been multiply translated, and optioned for film and performance. She creates immersive fiction with a rotating ensemble of video artists, dancers, mu
...more
Related Articles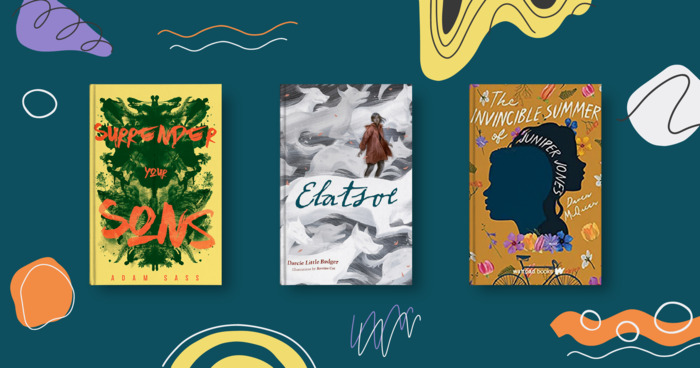 If you love discovering great stories from new voices, then the past few months have been quite a treat in the world of young adult fiction!...
"Do you know the concept of karma? It's kind of like a circle, or cause-and-effect, like a slow-tolling bell you rang maybe a year ago, five years ago, maybe in another lifetime if you believe in that. Karma means that what you do today, and why you do it, makes you who you are forever: as if you were clay, and every thought and action left a mark in that clay, bent it, shaped it, even ruined it… but with karma there are no excuses, no explanations, no I-didn't-really-mean-it-so-can-I-have-some-more-clay. Karma takes everything you do very, very seriously."
— 13 likes
"In history, in a movie, in a book, you can always tell who the heroes are;
they're the ones rushing into a burning building, giving crucial testimony in
the courtroom, refusing to step to the back of the bus. They're the ones who
act the way you hope you would, if the moment came to you.
But the movies and the history books never tell you how they felt, those
heroes, if they were angry or uncertain or afraid, if they had to think a
long time before they did the right thing, if they even knew what the right
thing was or just made a headlong guess, just leaped and hoped they landed
instead of falling. They never tell you what it's like to stand on the
brink, wishing you were somewhere--or someone--else, wishing the choice had
never come your way and you could just go back to your safe, ordinary,
everyday life.
Because you know what else the books never say? Nobody, hero or not, really
wants to rush into a fire. Because fire burns."
— 5 likes
More quotes…