Goodreads helps you keep track of books you want to read.
Start by marking "Yoga: Immortality and Freedom" as Want to Read:
Yoga: Immortality and Freedom
In this landmark book the renowned scholar of religion Mircea Eliade lays the groundwork for a Western understanding of Yoga, exploring how its guiding principle, that of freedom, involves remaining in the world without letting oneself be exhausted by such conditionings as time and history. Drawing on years of study and experience in India, Eliade provides a comprehensive
...more
Published April 21st 1970 by Princeton University Press (first published 1954)
Romanian-born historian of religion, fiction writer, philosopher, professor at the University of Chicago, and one of the pre-eminent interpreters of world religion in this century. Eliade was an intensely prolific author of fiction and non-fiction alike, publishing over 1,300 pieces over 60 years. He earned international fame with LE MYTHE DE L'ÉTERNAL RETOUR (1949, The Myth of the Eternal Return)
...more
News & Interviews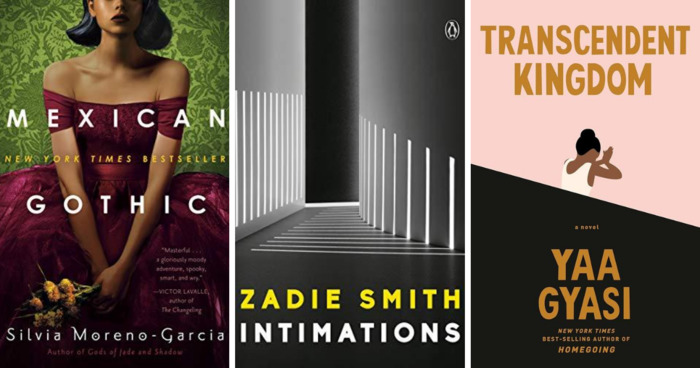 Are you having a difficult time reading these days? If so, you're not alone. Since the pandemic began, I've found it harder to concentrate on...
"If Samkhya-Yoga philosophy does not explain the reason and origin of the strange partnership between the spirit and experience, at least tries to explain the nature of their association, to define the character of their mutual relations. These are not real relationships, in the true sense of the word, such as exist for example between external objects and perceptions. The true relations imply, in effect, change and plurality, however, here we have some rules essentially opposed to the nature of spirit.
"States of consciousness" are only products of prakriti and can have no kind of relation with Spirit the latter, by its very essence, being above all experience. However and for SamPhya and Yoga this is the key to the paradoxical situation the most subtle, most transparent part of mental life, that is, intelligence (buddhi) in its mode of pure luminosity (sattva), has a specific quality that of reflecting Spirit. Comprehension of the external world is possible only by virtue of this reflection of purusha in intelligence. But the Self is not corrupted by this reflection and does not lose its ontological modalities (impassibility, eternity, etc.). The Yoga-sutras (II, 20) say in substance: seeing (drashtri; i.e., purusha) is absolute consciousness ("sight par excellence") and, while remaining pure, it knows cognitions (it "looks at the ideas that are presented to it"). Vyasa interprets: Spirit is reflected in intelligence (buddhi), but is neither like it nor different from it. It is not like intelligence because intelligence is modified by knowledge of objects, which knowledge is ever-changing whereas purusha commands uninterrupted knowledge, in some sort it is knowledge. On the other hand, purusha is not completely different from buddhi, for, although it is pure, it knows knowledge. Patanjali employs a different image to define the relationship between Spirit and intelligence: just as a flower is reflected in a crystal, intelligence reflects purusha. But only ignorance can attribute to the crystal the qualities of the flower (form, dimensions, colors). When the object (the flower) moves, its image moves in the crystal, though the latter remains motionless. It is an illusion to believe that Spirit is dynamic because mental experience is so. In reality, there is here only an illusory relation (upadhi) owing to a "sympathetic correspondence" (yogyata) between the Self and intelligence."
— 8 likes
"When one approaches an exotic spirituality, one understands principally what one is predestined to understand by one's own vocation, by one's own cultural orientation and that of the historical moment to which one belongs."
— 8 likes
More quotes…