Goodreads helps you keep track of books you want to read.
Start by marking "The Citadel of the Autarch (The Book of the New Sun, #4)" as Want to Read:
The Citadel of the Autarch
Volume Four of the Book of the New Sun.

Severian the Torturer continues his epic journey across the lands of Urth, a journey as fraught with peril as it is with wonder. Exiled from his guild he is an outcast, but his travels are woven with strange portents. The Claw of the Conciliator, relic of a prophet and promise of a new age, flames to life in his hands. He carries the
...more
Published November 1st 1983 by Timescape Books (first published January 1983)
Gene Wolfe was an American science fiction and fantasy writer. He was noted for his dense, allusive prose as well as the strong influence of his Catholic faith, to which he converted after marrying a Catholic. He was a prolific short story writer and a novelist, and has won many awards in the field.

The Damon Knight Memorial Grand Master Award is given by SFWA for 'lifetime achievement in science f
...more
Other books in the series
Related Articles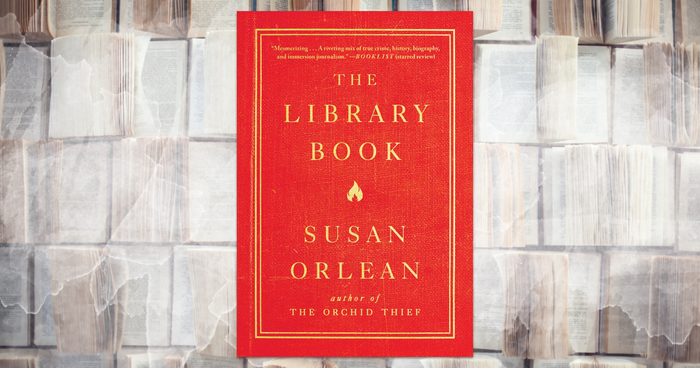 Susan Orlean, the author of The Orchid Thief: A True Story of Beauty and Obsession and staff writer for The New Yorker, is back on bookshelves...
"What struck me on the beach–and it struck me indeed, so that I staggered as at a blow–was that if the Eternal Principle had rested in that curved thorn I had carried about my neck across so many leagues, and if it now rested in the new thorn (perhaps the same thorn) I had only now put there, then it might rest in everything, in every thorn in every bush, in every drop of water in the sea. The thorn was a sacred Claw because all thorns were sacred Claws; the sand in my boots was sacred sand because it came from a beach of sacred sand. The cenobites treasured up the relics of the sannyasins because the sannyasins had approached the Pancreator. But everything had approached and even touched the Pancreator, because everything had dropped from his hand. Everything was a relic. All the world was a relic. I drew off my boots, that had traveled with me so far, and threw them into the waves that I might not walk shod on holy ground."
— 40 likes
"And what of the dead? I own that I thought of myself, at times, almost as dead. Are they not locked below ground in chambers smaller than mine was, in their millions of millions? There is no category of human activity in which the dead do not outnumber the living many times over. Most beautiful children are dead. Most soldiers, most cowards. The fairest women and the most learned men – all are dead. Their bodies repose in caskets, in sarcophagi, beneath arches of rude stone, everywhere under the earth. Their spirits haunt our minds, ears pressed to the bones of our foreheads. Who can say how intently they listen as we speak, or for what word? "
— 40 likes
More quotes…