Goodreads helps you keep track of books you want to read.
Start by marking "Corazones desbocados" as Want to Read:
Corazones desbocados
Todo el mundo piensa que la joven A. J. Sutherland se ha vuelto loca por gastar una pequeña fortuna en un caballo que se ha ganado a pulso la fama de ser indomable. Pero si alguien tiene el coraje necesario para lograrlo es A. J. Para ello necesitará la ayuda de Devlin McCloud, una auténtica leyenda de los circuitos hípicos con una pierna lesionada y un carácter endemoniad
...more
Published May 19th 2016 by Suma de letras (first published 2002)
Jessica Bird also writes as J.R. Ward

Jessica Rowley Pell Bird was born on 1969 in Massachusetts, USA. She is the daughter of Maxine F. and W. Gillette Bird, Jr. She began writing as a child, penning her thoughts in diaries as well as inventing short stories. She read her first Harlequin Presents novel in a rose garden when she was in her teens. She was hooked immediately. By the time she went to
...more
Related Articles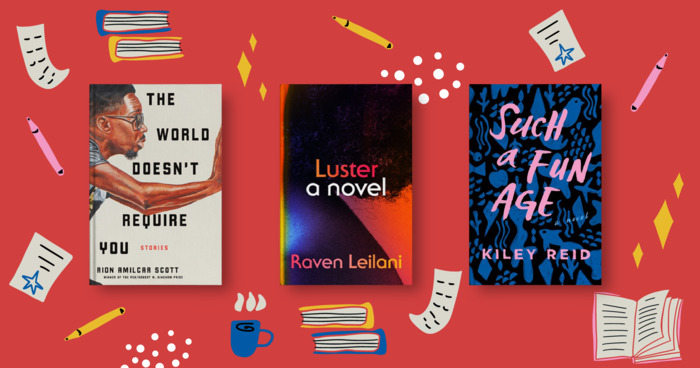 Mateo Askaripour is a Brooklyn-based writer whose debut novel, Black Buck—which Colson Whitehead calls a "mesmerizing novel, executing a high...
"Tell you what," A.J. offered. "I've got some errands to run today. We'll hijack the truck and pick up a new one together."
"You askin' me on a date?" Chester asked wolfishly.
"I suppose I am."
"You buyin' or am I?"
"If you're talking about the wheelbarrow, I am," Devlin interjected.
"But what about food? If it's a date, ya need food."
"Probably not a lot of that at the local hardware store," A.J. said with a grin. "Considering your days of eating nails are over with."
"Well, I'll pay for lunch if we go to the Pick a' the Chicken."
"Okay, but you should know, I don't kiss on the first date."
"Neither do I."
— 1 likes
"I have a trainer," she confirmed while searching for an escape route.
Standing closer to this man is like being stuck in an elevator, she decided. You'd bargain with God to get free.
"But not just any trainer. Not only does this woman tackle a stallion no one else can seem to tame but she resurrects the dead, n'est-ce pas? You have done wonders to stir McCloud's blood again, or so I have heard."
A.J.'s mouth dropped open at the insinuation. "What are you talking about?"
"Surely you jest. The news is all around." He gesticulated with a limp wrist. "Although I must say, you are faithless to leave your family in favor of a man who is not your husband. No matter how good you find his services."
Her vision narrowed on the man's jugular. "Why, you little—"
Devlin appeared at her side. "A.J.! Time to go pace off the course."
"Ah," Philippe said grandly. "And here is your good teacher, the man you gave up so much for. Myself, I could not imagine leaving my family for someone else's stable, but I am French and we are known for our loyalty. Then again, I also don't need the particular kind of instruction this McCloud offers."
A.J. could sense her face tuning brick red and felt like a boxer winding up for a punch.
"Come on," Devlin said.
"Yes, run along, you two. I imagine there is much you must do to each other."
That did it. She lost it.
"Why, you tar-mouthed gossip hound—"
She was itching to go further but Devlin put a firm hand on her arm and began to lead her away.
"And speaking of gossip," the Frenchman called out as they left, "you would do well to keep your ear to the floor. I myself am going to make an announcement soon."
"That's 'ear to the ground,' you—"
"Enough," Devlin hissed, dragging her off.
When they were out of range from the crowd, A.J. whirled on him, eyes flashing turquoise.
"How could you let him go on like that? You didn't give me the chance to defend us!"
Devlin said nothing, which infuriated her further. He just stood there, staring at her calmly. Didn't he have any pride?
"I mean, come on! Marceau made insinuations that were insane and you hauled me off before I could respond."
When that didn't get any reaction, she frowned.
"Hello?"
"You finished?" he asked. "Or do you want to give him more of what he's after?"
A.J. looked confused.
He said, "Tell me what you're thinking about right now."
"How I'd like to crown him with a bag of feed."
— 1 likes
More quotes…