Goodreads helps you keep track of books you want to read.
Start by marking "Run" as Want to Read:
Run
Full of warmth and humanity, 'Run' is a story about our fragile hopes and fears for our children and the lengths we will go to to protect our families.
Published June 2nd 2008 by Bloomsbury UK (first published 2007)
Patchett was born in Los Angeles, California. Her mother is the novelist Jeanne Ray.

She moved to Nashville, Tennessee when she was six, where she continues to live. Patchett said she loves her home in Nashville with her doctor husband and dog. If asked if she could go any place, that place would always be home. "Home is ...the stable window that opens out into the imagination."

Patchett attended hi
...more
Related Articles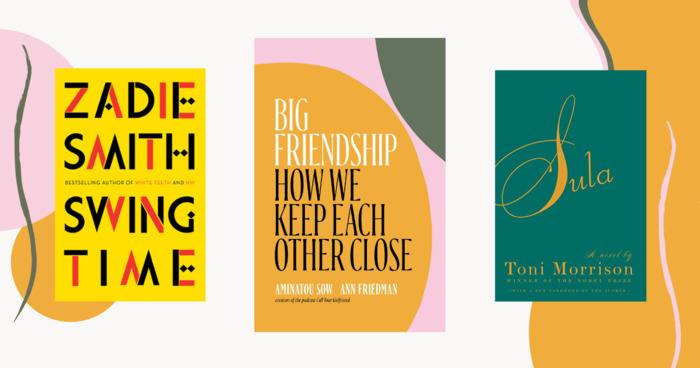 Aminatou Sow and Ann Friedman know the radical life-changing power of a good friendship. The two launched their hit podcast Call Your...
"Home, bed, sleep, mother--who knew more beautiful words than these?"
— 15 likes
"It would be incorrect in every sense to say that so near the end of his life he had lost his faith, when in fact
God seemed more abundant to him in the Regina Cleri home than any place he had been before. God was in the folds of his bathrobe, the ache of his knees. God saturated the hallways in the form of a pale electrical light. But now that his heart had become so shiftless and unreliable, now that he should be sensing the afterlife like a sweet scent drifting in from the garden, he had started to wonder if there was in fact no afterlife at all. Look at all these true believers who wanted only to live, look at himself, cling onto this life like a squirrel scrambling up the icy pitch of a roof. In suggesting that there may be nothing ahead of them, he in no way meant to diminish the future; instead, Father Sullivan hoped to elevate the present to a state of the divine. It seemed from this moment of repose that God may well have been life itself. God may have been the baseball games, the beautiful cigarette he smoked alone after checking to see that all the bats had been put back behind the closet door. God could have been the masses in which he had told people how best to prepare for the glorious life everlasting, the one they couldn't see as opposed to the one they were living at that exact moment in the pews of the church hall, washed over in stained glass light. How wrongheaded it seemed now to think that the thrill of heartbeat and breath were just a stepping stone to something greater. What could be greater than the armchair, the window, the snow? Life itself had been holy. We had been brought forth from nothing to see the face of God and in his life Father Sullivan had seen it miraculously for eighty-eight years. Why wouldn't it stand to reason that this had been the whole of existence and now he would retreat back to the nothingness he had come from in order to let someone else have their turn at the view. This was not the workings of disbelief. It was instead a final, joyful realization of all he had been given. It would be possible to overlook just about anything if you were trained to constantly strain forward to see the power and the glory that was waiting up ahead. What a shame it would have been to miss God while waiting for him. "
— 13 likes
More quotes…