Goodreads helps you keep track of books you want to read.
Start by marking "This Is Not a Confession" as Want to Read:
This Is Not a Confession
Literary Nonfiction. Essays. Through these powerful and insightful essays, David Olimpio explores the residual effects of sexual abuse, divorce, and grief. With surprising candor and a disarming sense of humor, Olimpio takes on the outwardly wholesome landscape of his suburban Houston childhood and the complex sexual relationships in his adult life. Both poignant and poeti
...more
Published April 22nd 2016 by Awst Press
David Olimpio grew up in Texas, but currently lives and writes in Northern New Jersey. He believes that we create ourselves through the stories we tell, and that is what he aims to do every day. Usually, you can find him driving his truck around the Garden State with his dog. He has been published in Barrelhouse The Nervous Breakdown, Awst Press, The Austin Review, Rappahannock Review, Crate, and
...more
Related Articles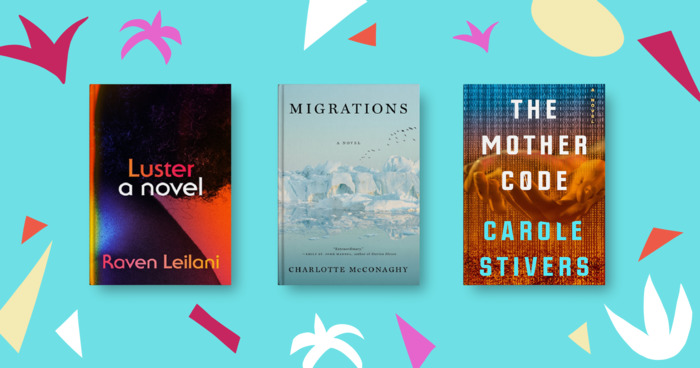 In these strange days of quarantine and isolation, books can be a mode of transport. We may have to stay home and stay still, but through t...
"If you are to be a homeowner, you need to do all these things. You need to keep your exterior tidy. After all, it serves as an outward reflection of the stuff going on inside. Doesn't it? If the walls are crumbling, so must be your marriage. If the paint is chipping, so must be your will to live."
— 0 likes
"When I threw the stick at Jamie, I hadn't intended to hit him with it. But the moment it left my hand, I knew that's what was going to happen. I didn't yet know any calculus or geometry, but I was able to plot, with some degree of certainty, the trajectory of that stick. The initial velocity, the acceleration, the impact. The mathematical likelihood of Jamie's bloody cheek.

It had good weight and heft, that stick. It felt nice to throw. And it looked damn fine in the overcast sky, too, flying end over end, spinning like a heavy, two-pronged pinwheel and (finally, indifferently, like math) connecting with Jamie's face.

Jamie's older sister took me by the arm and she shook me. Why did you do that? What were you thinking? The anger I saw in her eyes. Heard in her voice. The kid I became to her then, who was not the kid I thought I was. The burdensome regret. I knew the word "accident" was wrong, but I used it anyway. If you throw a baseball at a wall and it goes through a window, that is an accident. If you throw a stick directly at your friend and it hits your friend in the face, that is something else.

My throw had been something of a lob and there had been a good distance between us. There had been ample time for Jamie to move, but he hadn't moved. There had been time for him to lift a hand and protect his face from the stick, but he hadn't done that either. He just stood impotent and watched it hit him. And it made me angry: That he hadn't tried harder at a defense. That he hadn't made any effort to protect himself from me.

What was I thinking? What was he thinking?

I am not a kid who throws sticks at his friends. But sometimes, that's who I've been. And when I've been that kid, it's like I'm watching myself act in a movie, reciting somebody else's damaging lines.

Like this morning, over breakfast. Your eyes asking mine to forget last night's exchange. You were holding your favorite tea mug. I don't remember what we were fighting about. It doesn't seem to matter any more. The words that came out of my mouth then, deliberate and measured, temporarily satisfying to throw at the bored space between us. The slow, beautiful arc. The spin and the calculated impact.

The downward turn of your face.

The heavy drop in my chest.

The word "accident" was wrong. I used it anyway."
— 0 likes
More quotes…