Goodreads helps you keep track of books you want to read.
Start by marking "A Closed and Common Orbit (Wayfarers, #2)" as Want to Read:
A Closed and Common Orbit
Lovelace was once merely a ship's artificial intelligence. When she wakes up in an new body, following a total system shut-down and reboot, she has no memory of what came before. As Lovelace learns to negotiate the universe and discover who she is, she makes friends with Pepper, an excitable engineer, who's determined to help her learn and grow.

Together, Pepper and Lovey w
...more
Published October 20th 2016 by Hodder & Stoughton
Becky Chambers is a science fiction author based in Northern California. She is best known for her Hugo Award-winning Wayfarers series, which currently includes The Long Way to a Small, Angry Planet, A Closed and Common Orbit, and Record of a Spaceborn Few. Her books have also been nominated for the Arthur C. Clarke Award, the Locus Award, and the Women's Prize for Fiction, among others. Her most
...more
Other books in the series
Articles featuring this book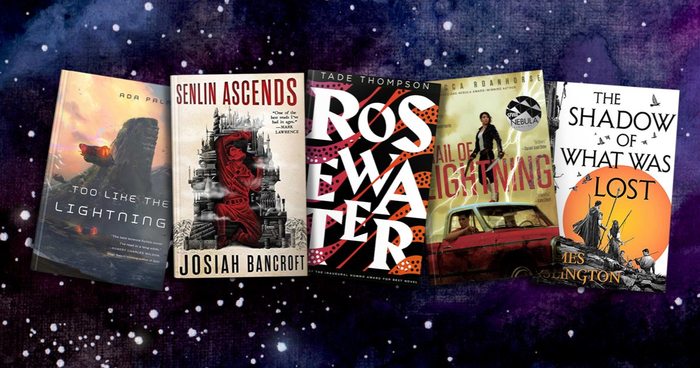 You can't boldly go anywhere if you only stick with what's familiar. Imagine if Frodo Baggins had stayed home or if Ender had...
"Life is terrifying. None of us have a rule book. None of us know what we're doing here. So, the easiest way to stare reality in the face and not utterly lose your shit is to believe that you have control over it. If you believe you have control, then you believe you're at the top. And if you're at the top, then people who aren't like you... well, they've got to be somewhere lower, right? Every species does this. Does it again and again and again. Doesn't matter if they do it to themselves, or another species, or someone they created."
— 49 likes
"At the core, you've got to get university certification for parenting, just as you do for, say, being a doctor or an engineer. No offence to you or your species, but going into the business of creating life without any sort of formal prep is . . .' He laughed. 'It's baffling. But then, I'm biased."
— 33 likes
More quotes…