Goodreads helps you keep track of books you want to read.
Start by marking "In Gratitude" as Want to Read:
In Gratitude
The future flashed before my eyes in all its pre-ordained banality. Embarrassment, at first, to the exclusion of all other feelings. But embarrassment curled at the edges with a weariness …
I got a joke in.
"So – we'd better get cooking the meth," I said to the Poet.

In July 2014, Jenny Diski was diagnosed with inoperable lung cancer and given "two or three years" to live. S
...more
Published May 17th 2016 by Bloomsbury USA (first published April 21st 2016)
Jenny Diski was a British writer. Diski was a prolific writer of fiction and nonfiction articles, reviews and books. She was awarded the 2003 Thomas Cook Travel Book Award for Stranger on a Train: Daydreaming and Smoking around America With Interruptions.


Related Articles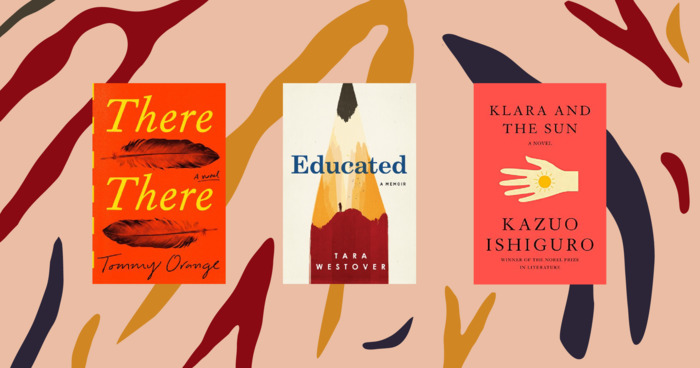 What will you do when it's your turn to pick your book club's next read? Well, this is what you won't do: panic. Why not? Because we've dug...
"

Good and bad; from here to eternity, and from eternity to here. But I have been not here before, remember that. By which I mean that I have been here; I have already been at the destination towards which I'm now heading. I have already been absent, non-existent. Beckett and Nabokov know:




I too shall cease and be as when I was not yet, only all over instead of in store.



From an Abandoned Work

The cradle rocks above an abyss, and common sense tells us that our existence is but a brief crack of light between two eternities of darkness.



Speak, Memory





This thought, this fact, is a genuine comfort, the only one that works, to calm me down when the panic comes. It brings me real solace in the terror of the infinite desert. It doesn't resolve the question (though, as an atheist I don't really have one), but it offers me familiarity with 'The undiscovered country from whose bourn/No traveller returns'. I've been there. I've done that. And it soothes. When I find myself trembling at the prospect of extinction, I can steady myself by thinking of the abyss that I have already experienced. Sometimes I can almost take a kindly, unhurried interest in my own extinction. The not-being that I have already been. I whisper it to myself, like a mantra, or a lullaby.

"
— 2 likes
"In my experience, writing doesn't get easier the more you do it. But there is a growth of confidence, not much, but a nugget, like a pearl, like a tumour. You learn that there is a process, and that it doesn't very much matter what you write, but how you do it, that is crucial, and that nothing I wrote, or you wrote, is ever going to be the same as what she wrote and he wrote, unless, as Truman Capote said, what you're dealing with isn't writing, but typing. So I've got cancer. I'm writing."
— 0 likes
More quotes…