Goodreads helps you keep track of books you want to read.
Start by marking "Gamer Girl" as Want to Read: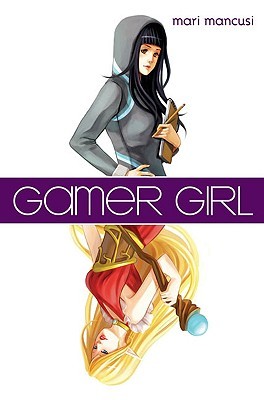 Gamer Girl
After Maddy's parents divorce, she's stuck starting over at a new high school. Friendless and nicknamed Freak Girl, Manga-loving artist Maddy finds refuge in the interactive online game Fields of Fantasy. In that virtual world, she reinvents herself as Allora, a gorgeous elfin alter ego, and meets a true friend in Sir Leo. Maddy can't hide behind Allora forever, especially
...more
Published November 13th 2008 by Dutton Books for Young Readers
Mari Mancusi used to wish she could become a vampire back in high school. But she ended up in another blood sucking profession --journalism -- instead. Today she works as a freelance TV producer and author of books for teens and adults.

When not writing about creatures of the night, Mari enjoys traveling, cooking, goth clubbing, watching cheesy horror movies, and her favorite guilty pleasure--vide
...more
More about Mari Mancusi...
"Whatcha doin', Freak Girl?"
---------------------------
"What does it look like, brainiac?" I shot back, even surprising myself with the force of my jab. "I'll give you three guesses. No, wait. Don't strain yourself. Wouldn't want to hurt your head." I waved a flyer in his face, channeling my inner mean girl. "See these? I'm hanging them...on a...wall!" I spoke the last part slowly, as if addressing a dim-witted child. Which wasn't far off the mark, now that I thought about it. "With tape," I added, waving at the dispenser. "You know-sticky, sticky!"
— 36 likes
"Anyway, I'm sure the guy lives a million miles away."
"Or he could live right in your backyard. You never know."
I nodded, keeping a poker face, even though the idea of Sir Leo living in my backyard was extremely appealing."
— 14 likes
More quotes…