Goodreads helps you keep track of books you want to read.
Start by marking "Seven Surrenders (Terra Ignota, #2)" as Want to Read:
Seven Surrenders
The second book of Terra Ignota, a political SF epic of extraordinary audacity. It is a world in which near-instantaneous travel from continent to continent is free to all.

In which automation now provides for everybody's basic needs.
In which nobody living can remember an actual war.
In which it is illegal for three or more people to gather for the practice of religion—but e
...more
Published March 7th 2017 by Tor Books
Other books in the series
Articles featuring this book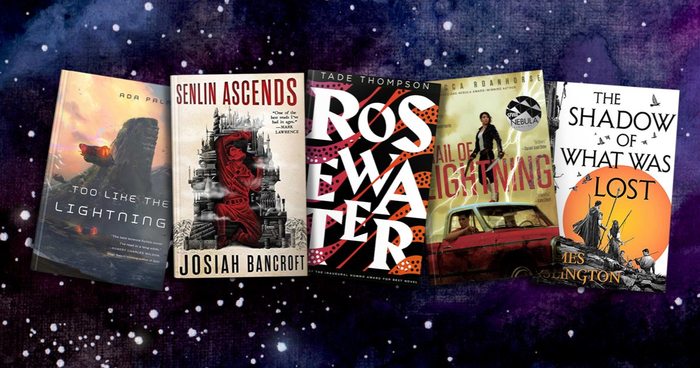 You can't boldly go anywhere if you only stick with what's familiar. Imagine if Frodo Baggins had stayed home or if Ender had...
"The great breakthrough of our age is supposed to be that we measure success by happiness, admiring a man for how much he enjoyed his life, rather than how much wealth or fame he hoarded, that old race with no finish line. Diogenes with his barrel and his sunlight lived every hour of his life content, while Alexander fought and bled, mourned friends, faced enemies, and died unsatisfied. Diogenes is greater. Or does that past-tainted inner part of you—the part that still parses 'thee' and 'thou' and 'he' and 'she'—still think that happiness alone is not achievement without legacy? Diogenes has a legacy. Diogenes ruled nothing, wrote nothing, taught nothing except by the example of his life to passersby, but, so impressed were those bypassers, that, after the better part of three millennia, we still know this about him."
— 8 likes
"Oh, miraculous chameleon, science, who can reverse your doctrine hourly and never shake our faith! What cult ever battered by this world of doubt can help but envy you?"
— 6 likes
More quotes…