Goodreads helps you keep track of books you want to read.
Start by marking "Against Everything: Essays" as Want to Read:
Against Everything: Essays
In Against Everything, Mark Greif makes us rethink the ordinary, taking our own lives seriously, exploring how we might live an honest life in these dishonest times. In a series of coruscating set pieces, Greif asks why we put ourselves through the pains of exercise, what shopping in organic supermarkets does for our sense of self-worth, what the political identity of the
...more
Published September 6th 2016 by Pantheon Books
Mark Greif is a founder and Editor of the journal n+1 . He lives and works in New York, where he is Associate Professor of Literary Studies at the New School. He is the highly acclaimed author of The Age of the Crisis of Man, and his criticism and journalism have appeared in publications including the London Review of Books, Guardian, Times Literary Supplement, and New Statesman.
News & Interviews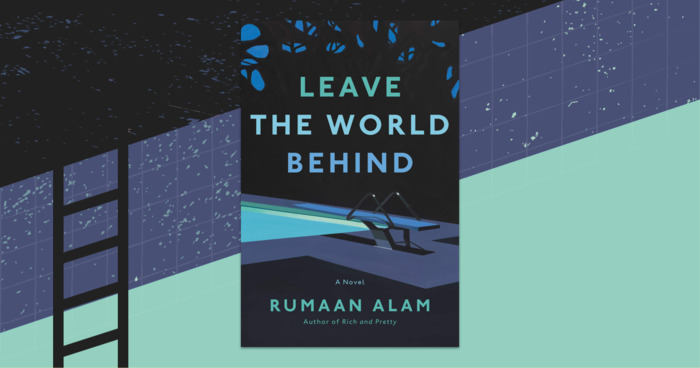 Rumaan Alam began writing Leave the World Behind with a series of tweets on a secret Twitter account he started two years ago.   The book that...
"Build peaks, and former highlands become flatlands--ordinary topography loses its allure. The attempt to make our lives not a waste, by seeking a few most remarkable incidents, will make the rest of our lives a waste. The concept of experience turns us into dwellers in a plateau village who hold on to a myth of the happier race of people who live on the peaks. We climb up occasionally, but only with preparation, for short expeditions. We can't stay there, and everyone is restless and unsatisfied at home."
— 2 likes
"It interests me that there is no end of fictions, and facts made over in the forms of fictions. Because we class them under so many different rubrics, and media, and means of delivery, we don't recognize the sheer proliferation and seamlessness of them. I think at some level of scale or perspective, the police drama in which a criminal is shot, the hospital in which the doctors massage a heart back to life, the news video in which jihadists behead a hostage, and the human-interest story of a child who gets his fondest wish (a tourist trip somewhere) become the same sorts of drama. They are representations of strong experience, which, as they multiply, began to dedifferentiate in our uptake of them, despite our names and categories and distinctions...

I say I watch the news to "know". But I don't really know anything. Certainly I can't do anything. I know that there is a war in Iraq, but I knew that already. I know that there are fires and car accidents in my state and in my country, but that, too, I knew already. With each particular piece of footage, I know nothing more than I did before. I feel something, or I don't feel something. One way I am likely to feel is virtuous and "responsible" for knowing more of these things that I can do nothing about. Surely this feeling is wrong, even contemptible. I am not sure anymore what I feel.

What is it like to watch a human being's beheading? The first showing of the video is bad. The second, fifth, tenth, hundredth are—like one's own experiences—retained, recountable, real, and yet dreamlike. Some describe the repetition as "numbing". "Numbing" is very imprecise. I think the feeling, finally, is of something like envelopment and even satisfaction at having endured the worst without quite caring or being tormented. It is the paradoxically calm satisfaction of having been enveloped in a weak or placid "real" that another person endured as the worst experience imaginable, in his personal frenzy, fear, and desperation, which we view from the outside as the simple occurrence of a death...

I see: Severed heads. The Extra Value Meal. Kohl-gray eyelids. A holiday sale at Kohl's. Red seeping between the fingers of the gloved hand that presses the wound. "Doctor, can you save him?" "We'll do our best." The dining room of the newly renovated house, done in red. Often a bold color is best. The kids are grateful for their playroom. The bad guy falls down, shot. The detectives get shot. The new Lexus is now available for lease. On CNN, with a downed helicopter in the background, a peaceful field of reeds waves in the foreground. One after another the reeds are bent, broken, by boot treads advancing with the camera. The cameraman, as savior, locates the surviving American airman. He shoots him dead. It was a terrorist video. They run it again. Scenes from ads: sales, roads, ordinary calm shopping, daily life. Tarpaulined bodies in the street. The blue of the sky advertises the new car's color. Whatever you could suffer will have been recorded in the suffering of someone else. Red Lobster holds a shrimp festival. Clorox gets out blood. Advil stops pain fast. Some of us are going to need something stronger."
— 1 likes
More quotes…