Goodreads helps you keep track of books you want to read.
Start by marking "Cannibalism: A Perfectly Natural History" as Want to Read:
Cannibalism: A Perfectly Natural History
For centuries scientists have written off cannibalism as a bizarre phenomenon with little biological significance. Its presence in nature was dismissed as a desperate response to starvation or other life-threatening circumstances, and few spent time studying it. A taboo subject in our culture, the behavior was portrayed mostly through horror movies or tabloids sensationali
...more
Published February 14th 2017 by Algonquin Books
Bill Schutt is a former professor of biology at LIU-Post and a research associate at the American Museum of Natural History. Born in New York City and raised on Long Island, he received his B.A. in Biology at C.W. Post, his MA at SUNY Geneseo, and a Ph.D. in Zoology from Cornell University. He has published over two dozen peer-reviewed articles on topics ranging from terrestrial locomotion in vamp
...more
Related Articles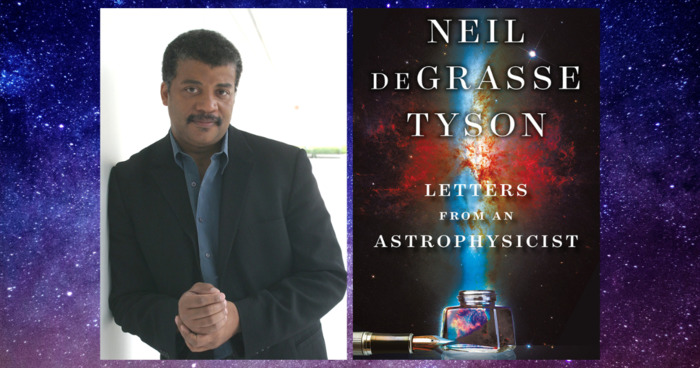 For more than a decade, Neil deGrasse Tyson, the world-renowned astrophysicist and host of the popular radio and Emmy-nominated...
"Until relatively recently, and with a very few exceptions, cannibalism would have been regarded as anything but normal. As a result, until the last two decades of the 20th century, few scientists spent time studying a topic thought to have little, if any, biological significance. Basically, the party line was that cannibalism, when it did occur, was either the result of starvation to the stresses related to captive conditions. It was as simple as that. Or so we thought."
— 3 likes
"In all likelihood, the most significant of these is a heightened chance of acquiring harmful parasites or diseases from a conspecific. Both parasites and pathogens are often species-specific and many of them have evolved mechanisms to defeat their host's immune defenses. As a result, predators that consume their own kind run a greater risk of picking up a disease or a parasite than do predators that feed solely on other species."
— 2 likes
More quotes…