Goodreads helps you keep track of books you want to read.
Start by marking "Notes from a Small Island" as Want to Read:
Notes from a Small Island
"Suddenly, in the space of a moment, I realized what it was that I loved about Britain-which is to say, all of it."

After nearly two decades spent on British soil, Bill Bryson - bestselling author of The Mother Tongue and Made in America-decided to return to the United States. ("I had recently read," Bryson writes, "that 3.7 million Americans believed that they had been abd
...more
Published May 28th 1997 by William Morrow Paperbacks (first published September 7th 1995)
William McGuire "Bill" Bryson, OBE, FRS was born in Des Moines, Iowa, in 1951. He settled in England in 1977, and worked in journalism until he became a full time writer. He lived for many years with his English wife and four children in North Yorkshire. He and his family then moved to New Hampshire in America for a few years, but they have now returned to live in the UK.

In The Lost Continent, Bil
...more
Other books in the series
Related Articles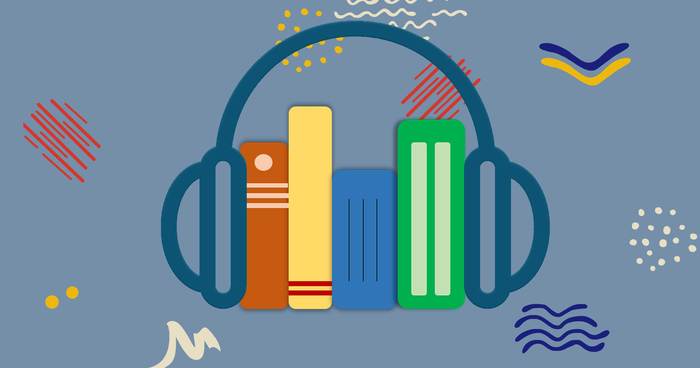 Listen up, because our colleagues here at Goodreads have some excellent audiobook recommendations for you! Of course, the books they've...
"I know this goes without saying, but Stonehenge really was the most incredible accomplishment. It took five hundred men just to pull each sarsen, plus a hundred more to dash around positioning the rollers. Just think about it for a minute. Can you imagine trying to talk six hundred people into helping you drag a fifty-ton stone eighteen miles across the countryside and muscle it into an upright position, and then saying, 'Right, lads! Another twenty like that, plus some lintels and maybe a couple of dozen nice bluestones from Wales, and we can party!' Whoever was the person behind Stonehenge was one dickens of a motivator, I'll tell you that."
— 183 likes
"Suddenly, in the space of a moment, I realized what it was that I loved about Britain - which is to say, all of it. Every last bit of it, good and bad - Marmite, village fetes, country lanes, people saying 'mustn't grumble' and 'I'm terribly sorry but', people apologizing to me when I conk them with a nameless elbow, milk in bottles, beans on toast, haymaking in June, stinging nettles, seaside piers, Ordnance Survey maps, crumpets, hot-water bottles as a necessity, drizzly Sundays - every bit of it.

What a wondrous place this was - crazy as fuck, of course, but adorable to the tiniest degree. What other country, after all, could possibly have come up with place names like Tooting Bec and Farleigh Wallop, or a game like cricket that goes on for three days and never seems to start? Who else would think it not the least odd to make their judges wear little mops on their heads, compel the Speaker of the House of Commons to sit on something called the Woolsack, or take pride in a military hero whose dying wish was to be kissed by a fellow named Hardy? ('Please Hardy, full on the lips, with just a bit of tongue.') What other nation in the world could possibly have given us William Shakespeare, pork pies, Christopher Wren, Windsor Great Park, the Open University, Gardners' Question Time and the chocolate digestive biscuit? None, of course.

How easily we lose sight of all this. What an enigma Britain will seem to historians when they look back on the second half of the twentieth century. Here is a country that fought and won a noble war, dismantled a mighty empire in a generally benign and enlightened way, created a far-seeing welfare state - in short, did nearly everything right - and then spent the rest of the century looking on itself as a chronic failure. The fact is that this is still the best place in the world for most things - to post a letter, go for a walk, watch television, buy a book, venture out for a drink, go to a museum, use the bank, get lost, seek help, or stand on a hillside and take in a view.

All of this came to me in the space of a lingering moment. I've said it before and I'll say it again. I like it here. I like it more than I can tell you."
— 73 likes
More quotes…