Goodreads helps you keep track of books you want to read.
Start by marking "Revelations (Blue Bloods, #3)" as Want to Read:
Revelations
Schuyler Van Alen's blood legacy has just been called into question: is the young vampire in fact a Blue Blood, or is it the sinister Silver Blood that runs through her veins? As controversy swirls, Schuyler is left stranded in the Force household, trapped under the same roof as her cunning nemesis, Mimi Force, and her forbidden crush, Jack Force.

When an ancient place of p
...more
Hardcover
,
1st Edition
,
264 pages
Published October 31st 2008 by Hyperion Books for Children
Melissa de la Cruz is the New York Times and USA Today best-selling author of many critically acclaimed and award-winning novels for teens including The Au Pairs series, the Blue Bloods series, the Ashleys series, the Angels on Sunset Boulevard series and the semi-autobiographical novel Fresh off the Boat.

Her books for adults include the novel Cat's Meow, the anthology Girls Who Like Boys Who Like
...more
Other books in the series
Related Articles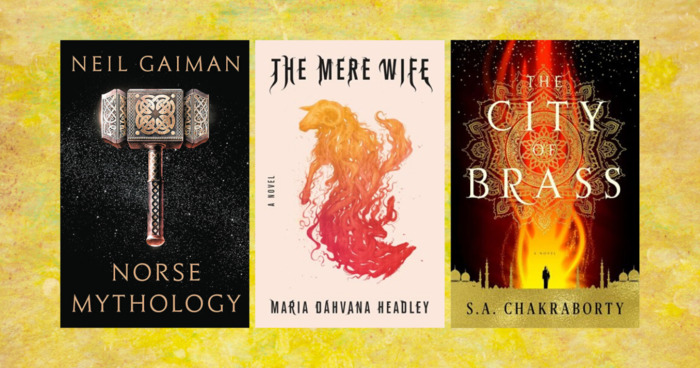 While some tales are old as time, every so often a writer comes along with a fresh take that can make us see a familiar story in a completely...
"Bet you can't even name one romantic movie you like," she teased.
She felt smug when a few minutes went by and Oliver was still unable to name one romantic movie he could profess to enjoy.
The Empire Strikes Back," Oliver finally declared, tapping his horn at a Prius that wandered over the line.
The Empire Strikes Back? The Star Wars movie? That's not romantic!" Schuyler huffed, fiddling with the air conditioner controls.
Au contraire, my dear, it's very romantic. The last scene, you know, when they're about to put Han in that freezing cryogenic chamber or whatever? Remember?"
Schuyler mmm-hmmmed.
And Leia leans over the ledge and says, 'I love you.'"
That's cheesy, not romatic," Schuyler argued, although she did like that part.
Let me explain. What's romantic is what Han says back. Remember what he says to her? After she says 'I love you'?"
Schuyler grinned. Maybe Oliver had a point. "Han says, 'I know.'"
Exactly," Oliver tapped the wheel. "He doesn't have to say anything so trite as 'I love you." Because that's already understood. And that's romantic."
— 195 likes
"Even if they end up together, which I highly doubt, given the strength of that particular bond-...-but even if Schuyler still loves him, or thinks she does, it doesn't matter.
Because Jack is going to leave her one day. i know he will. He's too much for Schuyler. They're wrong for each other. Anyone can see that.
And when he leaves her, I'll be there.
However long it takes, I'll still be there for her.
Waiting."
— 149 likes
More quotes…