Goodreads helps you keep track of books you want to read.
Start by marking "Avenged (Hostage Rescue Team #5)" as Want to Read:
Avenged
When the past and present collide…

Taya Kostas is a survivor. She's clawed her way back from the hell she was subjected to at the hands of an undercover agent working for the U.S. government. Since then she's dedicated her life to preventing the same from happening to anyone else. Now her story has come full circle. She's about to take the stand as the key federal witness
...more
Published June 22nd 2015 by Kaylea Cross, Inc.
New York Times and USA Today Bestselling author Kaylea Cross writes edge-of-your-seat military romantic suspense. Her work has won many awards and has been nominated for both the Daphne du Maurier and the National Readers' Choice Awards. A Registered Massage Therapist by trade, Kaylea is also an avid gardener, artist, Civil War buff, Special Ops aficionado, belly dance enthusiast and former nation
...more
Other books in the series
News & Interviews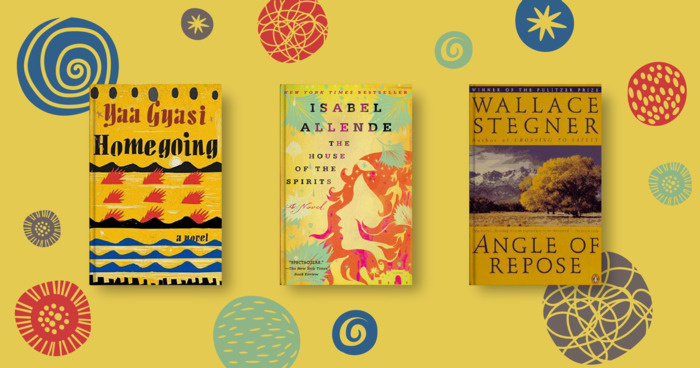 Why not focus on some serious family drama? Not yours, of course, but a fictional family whose story you can follow through the generations of...
"I got your flowers. They're beautiful, thank you." A gorgeous riot of Gerber daisies and lilies in a rainbow of reds, pinks, yellows and oranges.
"Welcome. Bet Duncan loved sending one of his guys out to pick them up for me."
She could hear the smile in his voice, imagined the devilish twinkle in his eyes. "Oh, he did. Said it's probably the first time in the history of WITSEC that a U.S. Marshal delivered flowers to one of their witnesses."
A low chuckle. "Well, this was a special circumstance, so they helped me out."
"I loved the card you sent with them the best though." Proud of you. Give 'em hell tomorrow. He'd signed it Nathan rather than Nate, which had made her smile. "I had no idea you were romantic," she continued. "All these interesting things I'm learning about you." She hadn't been able to wipe the silly smile off her face after one of the security team members had knocked on her door and handed them to her with a goofy smile and a, "special delivery".
"Baby, you haven't seen anything yet. When the trial's done you're gonna get all the romance you can handle, and then some."
"Really?" Now that was something for a girl to look forward to, and it sure as hell did the trick in taking her mind off her worries. "Well I'm all intrigued, because it's been forever since I was romanced. What do you have in mind? Candlelit dinners? Going to the movies? Long walks? Lazy afternoon picnics?"
"Not gonna give away my hand this early on, but I'll take those into consideration."
"And what's the key to your heart, by the way? I mean, other than the thing I did to you this morning."
"What thing is that? Refresh my memory," he said, a teasing note in his voice.
She smiled, enjoying the light banter. It felt good to let her worry about tomorrow go and focus on what she had to look forward to when this was all done. Being with him again, seeing her family, getting back to her life. A life that would hopefully include Nathan in a romantic capacity. "Waking you up with my mouth."
He gave a low groan. "I loved every second of it. But think simpler."
Simpler than sex? For a guy like him? "Food, then. I bet you're a sucker for a home-cooked meal. Am I right?" He chuckled.
"That works too, but it's still not the key."
"Then what?"
"You."
She blinked, her heart squeezing at the conviction behind his answer. "Me?"
"Yeah, just you. And maybe bacon," he added, a smile in his voice. He was so freaking adorable.
"So you're saying if I made and served you a BLT, you'd be putty in my hands?" Seemed hard to imagine, but okay.
A masculine rumble filled her ears. "God, yeah."
She couldn't help the sappy smile that spread across her face. "Wow, you are easy. And I can definitely arrange that."
"I can hardly wait. Will you serve it to me naked? Or maybe wearing just a frilly little apron and heels?"
She smothered a laugh, but a clear image of her doing just that popped into her head, serving him the sandwich in that sexy outfit while watching his eyes go all heated. "Depends on how good you are."
"Oh, baby, I'll be so good to you, you have no idea."
— 1 likes
"Guys said you did good today." He made a face. He'd done his job, nothing more. God knew he'd have taken on any threat to protect Taya. "Wish I'd been able to get more out of the bastard before he went to his seventy-two virgin dating service in the sky."
— 0 likes
More quotes…