Goodreads helps you keep track of books you want to read.
Start by marking "I'm Thinking of Ending Things" as Want to Read:
I'm Thinking of Ending Things
I'm thinking of ending things. Once this thought arrives, it stays. It sticks. It lingers. It's always there. Always.

Jake once said, "Sometimes a thought is closer to truth, to reality, than an action. You can say anything, you can do anything, but you can't fake a thought."

And here's what I'm thinking: I don't want to be here.

A man and his girlfriend are on their way to
...more
Published June 14th 2016 by Gallery/Scout Press
Iain Reid is the author of two critically acclaimed, award-winning books of nonfiction. His debut novel, I'm Thinking of Ending Things, was an international bestseller, and was translated into more than a dozen languages. Oscar-winner Charlie Kaufman is writing and directing the film adaptation for Netflix. Foe is Reid's second novel.
Articles featuring this book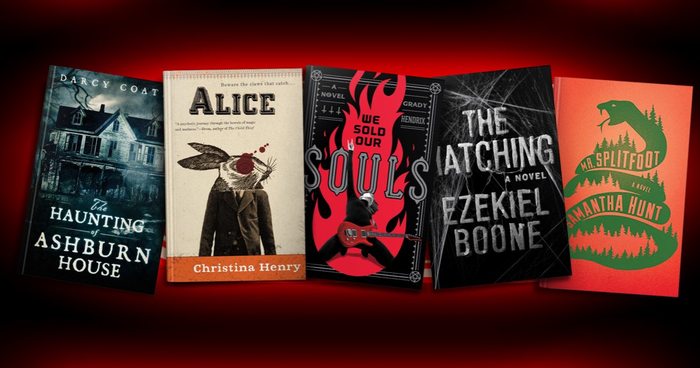 If you want a real scare, set aside your beloved horror classics—you know what darkness lurks within their pages, what...
"Sometimes a thought is closer to truth, to reality, than an action. You can say anything, you can do anything, but you can't fake a thought."
— 191 likes
"I think what I want is for someone to know me. Really know me. Know me better than anyone else and maybe even me. Isn't that why we commit to another? It's not for sex. If it were for sex, we wouldn't marry one person. We'd just keep finding new partners. We commit for many reasons, I know, but the more I think about it, the more I think long-term relationships are for getting to know someone. I want someone to know me, really know me, almost like that person could get into my head. What would that feel like? To have access, to know what it's like in someone else's head. To rely on someone else, have him rely on you. That's not a biological connection like the one between parents and children. This kind of relationship would be chosen. It would be something cooler, harder to achieve than one built on biology and shared genetics. I think that's it. Maybe that's how we know when a relationship is real. When someone else previously unconnected to us knows us in a way we never thought or believed possible."
— 95 likes
More quotes…