Goodreads helps you keep track of books you want to read.
Start by marking "Ariel Rising (Ariel Between Two Worlds, #1)" as Want to Read:
Ariel Rising
My dreams were simple. College, a career, and let's see what happens from there. But things don't always go according to plan.

My name is Ari Worthington and I've had a very eventful week. A life-changing week. The kind of week that would make the average person whimper.
It started when my ex-boyfriend Luke accosted me in the woods.

How badly was I injured? Not a scratch.
...more
Published October 16th 2015 by Mind's Eye Press
When it comes to being a husband and wife (or wife and husband) writing team, there are advantages, or benefits. Chief among them is that you get to practice the love scenes. He writes, she steers, and…well, it's fun. He is a software designer and she is a doctor of education. AJ and CS Sparber live in the lovely town of Hudson, Ohio, with their son, their daughter, and an Aussie shepherd named Hu
...more
Related Articles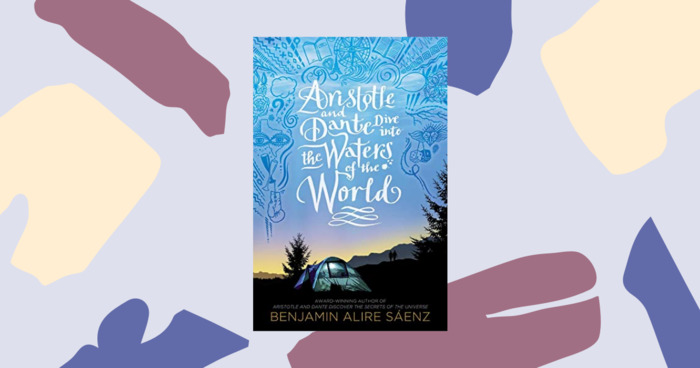 Benjamin Alire Sáenz, author of Aristotle and Dante Discover the Secrets of the Universe and many other award-winning YA and children's books,...
"What exactly is this energy—and will I learn to control it?" "We call it Ousia." "Oo-what?" "OO-ZEE-AH. "It means the Essence. Once you are trained, you will be able to control it." It sounds a lot like the Jedi Force. "Where does it come from?" "It is all around us. Human scientists call it dark energy." "Oh. I've read about that. But it's theoretical. It's never been seen." "That's why they call it dark," he says with a tilt of his head."
— 0 likes
"I feel charged, coiled, and ready to spring. Anger and fear is displaced by focus. My mind yields command to my body. Luke leans in for another kiss. Target acquired. Before I can think, my left arm shoots out like a piston, and the heel of my hand connects with his nose. He yelps like a puppy and staggers backwards. Blood gushes. And he looks extremely pissed off."
— 0 likes
More quotes…