Goodreads helps you keep track of books you want to read.
Start by marking "Be Obsessed or Be Average" as Want to Read:
Be Obsessed or Be Average
Obsession saved my life and made me a business superstar. What can it do for you?....
Published October 11th 2016 by Portfolio (first published 2016)
I am a NY Times Best Selling Author, internationally-recognized Sales Training Expert, Business Coach, and the Founder and CEO of 3 businesses: Cardone Training Technologies, Cardone Group, and Twin Capital Management. You may have seen me as the star and co-executive producer of a show, called TurnAround King.

In addition to speaking internationally to individuals, companies, and industry leaders
...more
News & Interviews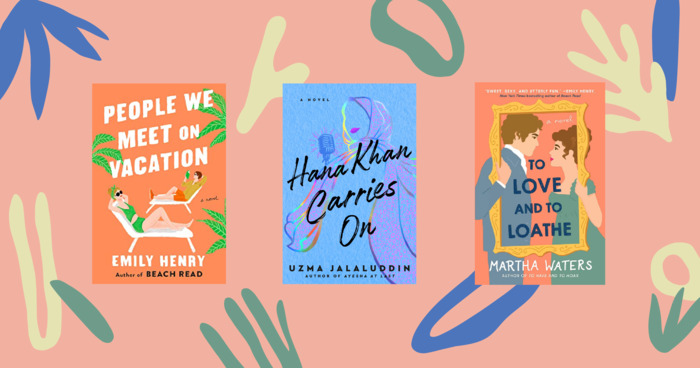 When it comes to the romance genre, second books can be a bit like second dates, can't they? You've had that great initial meet-cute with...
"GET BEYOND THE ONE-MAN SHOW Great organizations are never one-man operations. There are 22 million licensed small businesses in America that have no employees. Forbes suggests 75 percent of all businesses operate with one person. And the average income of those companies is a sad $44,000. That's not a business—that's torture. That is a prison where you are both the warden and the prisoner. What makes a person start a business and then be the only person who works there? Are they committed to staying small? Or maybe an entrepreneur decides that because the talent pool is so poor, they can't hire anyone who can do it as well as them, and they give up. My guess is the latter: Most people have just given up and said, "It's easier if I just do it myself." I know, because that's what I did—and it was suicidal. Because my business was totally dependent on me and only me, I was barely able to survive, much less grow, for the first ten years. Instead I contracted another company to promote my seminars. When I hired just one person to assist me out of my home office, I thought I was so smart: Keep it small. Keep expenses low. Run a tight ship. Bigger isn't always better. These were the things I told myself to justify not growing my business. I did this for years and even bragged about how well I was doing on my own. Then I started a second company with a partner, a consulting business that ran parallel to my seminar business. This consulting business quickly grew bigger than my first business because my partner hired people to work for us. But even then I resisted bringing other people into the company because I had this idea that I didn't want the headaches and costs that come with managing people. My margins were monster when I had no employees, but I could never grow my revenue line without killing myself, and I have since learned that is where all my attention and effort should have gone. But with the efforts of one person and one contracted marketing company, I could expand only so much. I know that a lot of speakers and business gurus run their companies as one-man shows. Which means that while they are giving advice to others about how to grow a business, they may have never grown one themselves! Their one-man show is simply a guy or gal going out, collecting a fee, selling time and a few books. And when they are out speaking, the business terminates all activity. I started studying other people and companies that had made it big and discovered they all had lots of employees. The reality is you cannot have a great business if it's just you. You need to add other people. If you don't believe me, try to name one truly great business that is successful, ongoing, viable, and growing that doesn't have many people making it happen. Good luck. Businesses are made of people, not just machines, automations, and technology. You need people around you to implement programs, to add passion to the technology, to serve customers, and ultimately to get you where you want to go. Consider the behemoth online company Amazon: It has more than 220,000 employees. Apple has more than 100,000; Microsoft has around the same number. Ernst & Young has more than 200,000 people. Apple calls the employees working in its stores "Geniuses." Don't you want to hire employees deserving of that title too? Think of how powerful they could make your business."
— 2 likes
"I was having a medical checkup recently, and as the doctor started to check my blood pressure, she launched into a lecture: "You know, people like you tend to be under a lot of stress. You really should . . ." But I had already quit listening to her. I have had heard this so many times from so many people. People are always telling me how stressful my life must be who, in truth, have no clue whether I am experiencing stress or not. I'm not experiencing stress; I'm loving my life. I love and crave all the activity and all the crazy new challenges. What these professional worriers are really saying is that they think they would get stressed out if they were doing all that I do. They're saying more about themselves than about me. I'll tell you, that doctor was the one who looked stressed, tired, beat up, and hammered."
— 0 likes
More quotes…