Goodreads helps you keep track of books you want to read.
Start by marking "Jockblocked (Gridiron, #2)" as Want to Read:
Jockblocked
She's always played it safe…

College junior Lucy Washington abides by one rule—avoid risk at all costs. She's cautious in every aspect of her life, from her health, to her mock trial team, to the boring guys she dates. When a brash, gorgeous jock walks into the campus coffee shop and turns his flirt on, Lucy is stunned by the force of attraction. For the first time ever, sh
...more
Published February 11th 2016 by Tree LLC
Other books in the series
Related Articles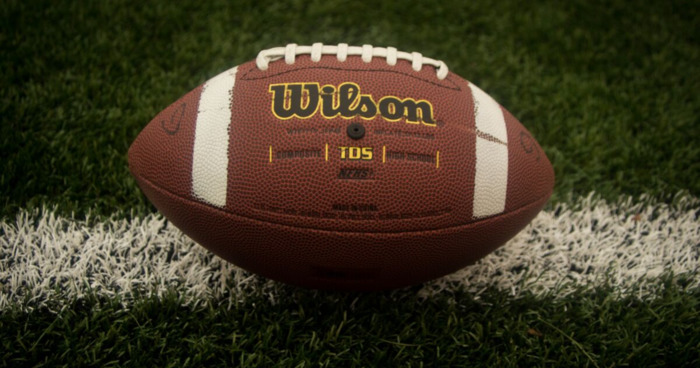 Here in the United States, it's football season. It's time of great rivalry, wearing of team colors, and obsessing over the...
"Masters: Situation appears dire. Look around. Do you see any adults?
Me: My ball size indicates I'm the adultest thing here.
Me: I haven't been rejected this hard since I tried to block the punt in that game against OSU last semester.

Masters: My wife says rejection is good for you. Makes you mentally tough.

Me: You love saying that phrase "my wife."

Masters: You bet your fat ass I do.

Me: You don't think it's completely strange that you're 21 and acting like a Taylor Swift song?

Masters: Bro, sorry you feel left out. Stop by later and I'll give you a hug.

Me: Fuck off.

Masters: I have MY WIFE to do that for me. Thanks, though. Hug still stands. I'll even let you smell me. MY WIFE says I smell delicious.

Me: I've smelled you before, which is why I'm not sure how you convinced Ellie to marry you. She must have defective olfactory senses.

Masters: Me and MY defective WIFE will be getting it on tonight. While u have only Rosie Palm.

Me: Don't worry. I get plenty of variety. Left-hand Laura sometimes steps in.

Masters: Heard you were out with Josie Weeks. Be careful. She eats little linebackers like you for breakfast.

And the fact that I don't even want to make a sexually charged comeback tells me exactly how I feel about Josie. Hope she doesn't mind being just study partners."
— 4 likes
"Mine. Mine. Mine. Mine. I'm an only child. I don't like to share. Won't share. Don't believe in sharing."
— 4 likes
More quotes…