Goodreads helps you keep track of books you want to read.
Start by marking "The Vital Abyss (Expanse, #5.5)" as Want to Read:
The Vital Abyss
From New York Times bestselling author James S. A. Corey . . .
Somewhere in the vast expanse of space, a group of prisoners lives in permanent captivity.
The only company they have is each other and the Belters who guard them. The only stories they know are the triumphs and crimes that brought them there. The only future they see is an empty life in an enormous room.
And
...more
Published October 15th 2015 by Orbit
Other books in the series
Related Articles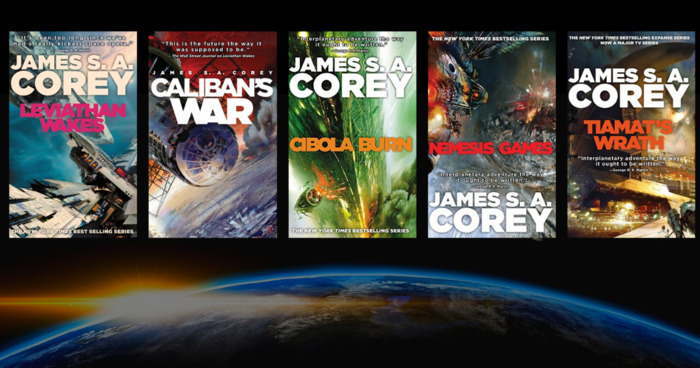 You probably know coauthors Daniel Abraham and Ty Franck as James S.A. Corey—their shared pen name. And you probably know them from their wildly po...
"Take a bar of metal and put a single notch in it. The two lengths thus defined have a relationship that can be expressed as the ratio between them. In theory, therefore, any rational number can be expressed with a single mark on a bar of metal. Using a simple alphabetic code, a mark that calculated to a ratio of .1215225 could be read as 12-15-22-5, or "l-o-v-e." The complete plays of Shakespeare could be written in a single mark, if it were possible to measure accurately enough."
— 3 likes
"What astounded me was that the cutting edge of human knowledge was so close. Before I educated myself, I assumed that there was a great depth of science, that every question of importance had been cataloged, studied, that all the answers were there, if only someone could query the datasets the right way. And for some things, that was true."
— 1 likes
More quotes…